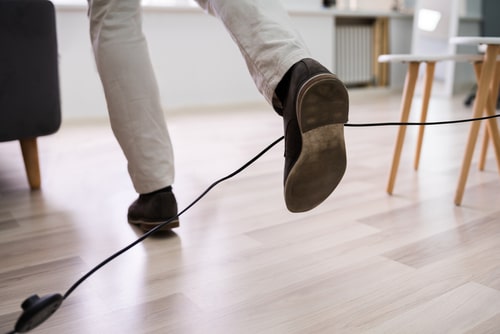 A trip-and-fall accident may seem trivial, even laughable. But, many times that fall resulting from tripping or slipping can cause major long-term or even life-threatening conditions, from severely broken bones to brain injuries. If your injuries are caused by someone else's negligence, then Texas law says you deserve proper compensation. This is where a personal injury attorney with premises liability experience can make all the difference.
Who Is Really Liable for That Accident?
Say you slip and fall in a store. Is the business itself responsible for your accident? Maybe not. Maybe it was poor construction on a flight of stairs that caused you to fall. So the owner of the property may be liable, or perhaps a contractor who recently worked on those stairs, or even a different vendor who also works out of the property. A knowledgeable lawyer can examine all the particulars of your claim and find out who is liable—or whether more than one party shares responsibility for the accident. That could make a big difference in your ultimate compensation.
We Can Handle the Insurance Company and Gather Your Evidence
In many cases like this, the other party's insurance company typically tries to put the blame back on you: that they could not have foreseen the danger (even if they did), and that you ignored warnings or chose to go somewhere hazardous. You do not need this aggravation, and your lack of legal knowledge can only hurt you in these interactions. If we go up against them instead, then frankly, you will have less stress and come out better. We may also have better access to needed information, such as other people who have been injured due to this party's past negligence, or unfavorable maintenance records. We can also have experts examine the scene to lend perspective on how and why your fall actually happened.
...