Austin Office | Midland Office | Georgetown Office
Free Consultations

512-474-2222
Contact Our Firm
NOTE: Fields with a
*
indicate a required field.
How would you prefer to be contacted?
E-Mail
Phone
No Preference
Briefly describe your legal issue.
*
The use of the Internet or this form for communication with the firm or any individual member of the firm does not establish an attorney-client relationship. Confidential or time-sensitive information should not be sent through this form.
I have read and understand the Disclaimer and Privacy Policy.

Austin, Texas Personal Injury Attorneys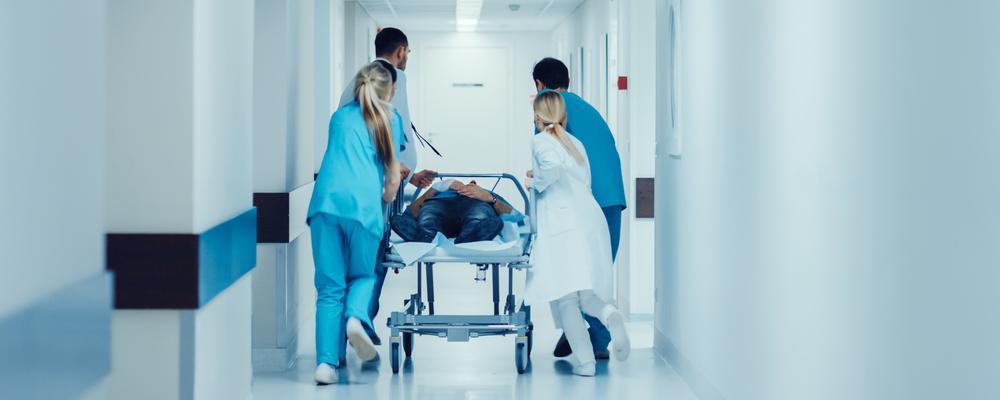 Lawyers in Travis County for Victims of Car Wrecks, Truck Crashes, and Slip and Falls
The world is a dangerous place, and accidents happen every day. When accidents cause injuries, those who have been hurt may quickly realize that their lives will never be the same. Too often, such accidents are entirely preventable, and they only occur because of another party's actions or negligence. At Morales Law Office, Attorneys at Law, PLLC., in Austin, Texas, we understand the challenges that you may be facing after being injured in any type of accident, and we are equipped to help you obtain the full compensation you deserve.
The attorneys at our law firm are proud of the reputation we have earned, both among our clients and in the Central Texas legal community, as hardworking lawyers who are fair, honest, and dependable. With more than 50 years of personal injury experience, we recognize the importance of acting quickly so that potentially crucial evidence and eyewitness testimony can be preserved. Our lawyers are available 24 hours a day, 7 days a week, and we will come to you. We can set up a meeting in your home, hospital room, or even the scene of the accident so that we can get right to work on your case. If you have been injured in any type of accident, contact us first.
Counsel for Traffic Accident Victims in Williamson County and Ector County
In an average year, more than 30,000 auto accidents occur in the Central Texas region, causing several hundred deaths and thousands of reported injuries. Such crashes may be caused by a wide variety of factors and combinations of factors, but when another person's actions or negligence plays a role, you may be able to collect compensation for any injuries you have sustained. At our firm, we provide aggressive representation to victims of:
Car accidents, including distracted driving and drunk driving accidents
Rear-end accidents, including "brake-checking" crashes and "chain-reaction" collisions
Truck wrecks, including crashes caused by DOT violations and driver error
Taxi and rideshare vehicle accidents
Accidents involving motorcycles
Head-on collisions and high-speed crashes
Uninsured and underinsured motorist accidents
Pedestrian and bicycle accidents
No matter what type of accident caused your injuries, our lawyers will fully investigate the circumstances of your situation and help you explore all of your available options for taking action.
Premises Liability Lawyers Serving Midland and Odessa
At Morales Law Office, Attorneys at Law, PLLC., we realize that auto accidents are not the only way you could be injured by someone else's negligence. With this in mind, we also handle a full range of premises liability injury claims, including but not limited to:
Trip and fall accidents
Falls from heights
Injuries sustained at shopping centers and restaurants
Injuries caused by inadequate security or lighting
Dog bites
Our experienced team understands that when you have been hurt by another person's negligence, many different obstacles can complicate the road to physical and financial recovery. We have the legal knowledge and skills to stand up to uncooperative insurance companies and other entities looking to avoid liability. Our firm can even help coordinate your medical care so that you can get your life back on track as quickly as possible.
Texas Oil Field Injury Attorneys
The state of Texas plays a significant role in the American oil industry, but those who work in the state's oil fields and refineries face substantial occupational hazards. At Morales Law Office, Attorneys at Law, PLLC., we work hard to protect the rights and best interests of oil field accident victims. If you or a loved one has been injured while working in the Texas oil industry, our team will do everything we can to get you full compensation for the injuries you have suffered.
Contact Us Today
To learn more about our firm and how we can help with your Texas personal injury case, contact our office. Call 512-474-2222 or 432-570-1499 for a free consultation and case evaluation with a member of our team today. We can be reached at any time of the day or night, including on weekends. Our lawyers represent injured victims in Austin, Georgetown, Midland, Odessa, Travis County, Williamson County, Ector County, Midland County, Hays County, and the surrounding areas. Hablamos Español.