Austin Office | Midland Office | Georgetown Office
Free Consultations

512-474-2222
Contact Our Firm
NOTE: Fields with a
*
indicate a required field.
How would you prefer to be contacted?
E-Mail
Phone
No Preference
Briefly describe your legal issue.
*
The use of the Internet or this form for communication with the firm or any individual member of the firm does not establish an attorney-client relationship. Confidential or time-sensitive information should not be sent through this form.
I have read and understand the Disclaimer and Privacy Policy.

Federal Drug Crimes Defense Attorney in Austin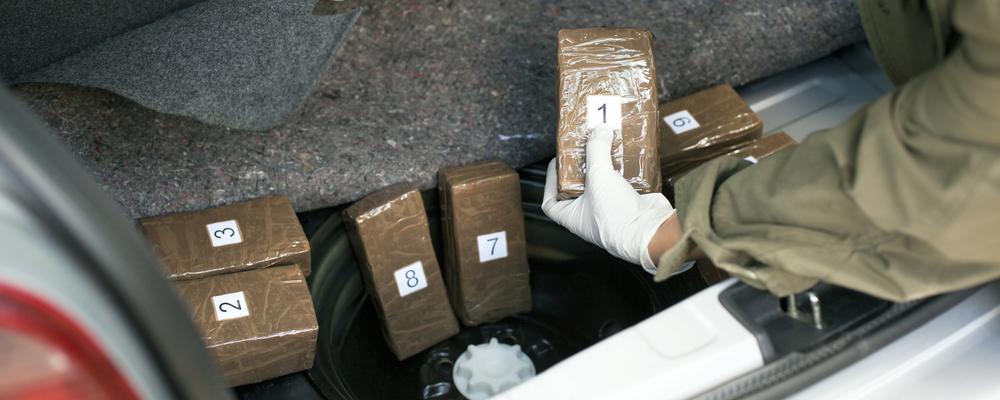 Travis County Lawyers Representing Clients Charged With Drug Distribution, Manufacturing, or Trafficking
All federal drug charges must be taken very seriously. The consequences of a conviction can include years in prison, loss of any professional licensing, and a criminal record that could limit your future opportunities. Whether you have been charged with cultivating a small amount of marijuana or importing heroin, it is important that you seek out an experienced attorney who can build your best possible defense strategy. Going up against the federal government can be a challenge.
At Morales Law Office, Attorneys at Law, PLLC, we strive to achieve fair and positive outcomes for those who have been charged with federal drug crimes. With more than 50 years of experience between us, we understand the complex societal dynamics surrounding drug crime. When you are facing federal charges, we will guard your rights and put forth your strongest defenses.
Midland Attorneys for Federal Manufacturing and Cultivation Charges
Small-time growers of marijuana and large-scale manufacturers of methamphetamine could both be charged with federal drug crimes. These charges typically result when a person is caught with equipment used to manufacture illegal substances, such as the components of a meth lab.
Although marijuana is legal for medicinal or even recreational purposes under the laws of some other states, it remains illegal at the federal level. The federal government takes unlawful marijuana cultivations just as seriously as it would the manufacturing of any other Schedule I drug, like heroin or LSD.
Our attorneys are experienced in raising a number of defenses to these charges, including constitutional rights violations like illegal searches or seizures. It is important to work with a lawyer who has experience with federal drug manufacturing and cultivation charges.
Federal Drug Distribution Defense
Federal drug distribution charges can have even more dire consequences than state-level distribution charges. Being in possession of a large quantity of an illegal or controlled substance can lead federal investigators to believe that you intended to sell the drugs to others, even if that was not the case.
The consequences you risk with distribution charges will depend on what substance was involved and in what amount, but can include asset forfeiture and prison time. Morales Law Office, Attorneys at Law, PLLC, understands the gravity of the situation you are in and pledges to put our best effort into building your strongest possible defense.
Drug Trafficking and Importation Charges
With Texas's proximity to an international border, residents of our state are common defendants in drug importation and trafficking cases. Importation refers to smuggling drugs illegally into the United States from a foreign country, while trafficking refers to moving those drugs around within the United States. Many defendants who are charged with one are charged with both.
Large-scale operations are investigated by the FBI or DEA, sometimes for years before an arrest is made. It is safe to assume that the prosecution has significant resources to devote to these prosecutions. Some criminal organizations involved with drug trafficking also have ties to human trafficking, which can result in a much more serious charge for defendants caught up in these operations.
Regardless of the accusations against you, our attorneys will take your presumption of innocence seriously and ensure that your constitutional rights are protected at every stage in the prosecution.
Call a Travis County Federal Drug Crimes Defense Lawyer
If you are up against federal drug charges, Morales Law Office, Attorneys at Law, PLLC can provide you with skilled legal representation based on our decades of experience. Contact us at 512-474-2222 to schedule a free consultation. We serve clients throughout Travis County, Hays County, Midland County, Williamson County, and all Texas counties.