Austin Office | Midland Office | Georgetown Office
Free Consultations

512-474-2222
Contact Our Firm
NOTE: Fields with a
*
indicate a required field.
How would you prefer to be contacted?
E-Mail
Phone
No Preference
Briefly describe your legal issue.
*
The use of the Internet or this form for communication with the firm or any individual member of the firm does not establish an attorney-client relationship. Confidential or time-sensitive information should not be sent through this form.
I have read and understand the Disclaimer and Privacy Policy.

Austin, Texas Crimes Against Children Attorneys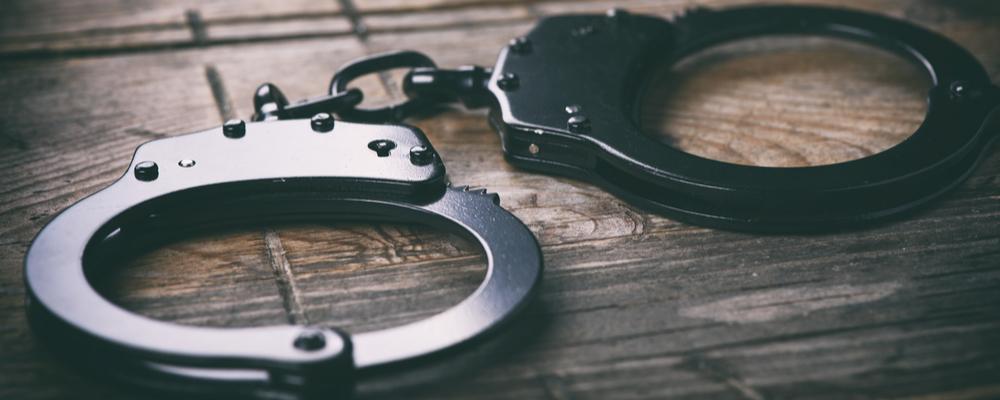 Lawyers in Williamson County and Travis County for Those Accused of Child Abuse, Exploitation, and Trafficking
If you are dealing with any type of criminal charges, it is crucial to work with a legal team that is equipped to help build an aggressive defense. A criminal conviction often carries serious consequences that could include long prison sentences, costly fines, and a record that will follow you for the rest of your life. In addition, your personal and professional reputations could be damaged forever.
At Morales Law Office, Attorneys at Law, PLLC., we know that the stakes are even higher when the charge in question involves a crime against a child. If you are accused of committing a criminal offense that allegedly harmed a child or placed a child at risk, you need a lawyer with experience in handling some of the most sensitive cases in all of criminal law. Over the last 25 years, Attorney Novert Morales has successfully defended many clients accused of harming or endangering children. He and the rest of his team are ready and willing to help with your case as well.
Midland County Attorneys for Child-Related Crimes
There are many different criminal offenses that could cause harm to a child or place a child in extreme danger. Under Texas law, some offenses provide for increased charges and penalties when the alleged victim is a child or a minor under a certain age. Examples of this type of offense include sexual assault, solicitation of prostitution, and human trafficking. For example, a solicitation of prostitution charge is a state jail felony if the prostitute is an adult and a second-degree felony if the prostitute is under the age of 18. Other offenses were defined to specifically address behaviors that harm or endanger children. Examples include causing injury to a child, child endangerment, and child pornography.
Both types of offenses are extremely serious. The specific level of the charge and the penalties prescribed for a conviction depend on a host of circumstantial factors, including the child's age, the nature of the alleged behavior, and the criminal history of the defendant. Most charges, however, that are related to crimes against children are prosecuted felonies, the penalties for which usually include lengthy prison terms.
At our firm, we handle all types of crimes against children, including but not limited to:
Sexual exploitation of a child
Child sexual assault
Child sexual abuse
Child pornography
Kidnapping and parental abductions
Human trafficking involving a child
Domestic violence involving a child
Improper relationships
Solicitation of minor
Causing injury to a child
Child endangerment
Neglect and abandonment
Compassionate Lawyers in Odessa
At Morales Law Office, Attorneys at Law, PLLC., our team believes that no matter what charges have been filed against you, you deserve to be treated with respect and dignity. We also believe that you are innocent until proven guilty beyond a reasonable doubt, even if others have presumed your guilt from the beginning. With this in mind, we will work closely with you in examining the circumstances of your case. We will take the time to listen to your side of the story. In addition, we will carefully review any and all evidence that prosecutors allegedly have against you.
Our attorneys understand the effects that a conviction will have on your life, and we pledge to do everything possible within the law to prevent you from being convicted. In some situations, it may be in your best interest to limit the damage to your future by negotiating a deal with prosecutors. In others, however, your best option may be taking your case into the courtroom. At our firm, we are skilled negotiators and fierce litigations who are fully prepared to protect your rights both outside and inside the courtroom.
Call 512-474-2222 for Help
To learn more about our practice and how we can help you manage charges of crimes against children, contact us today. Call 512-474-2222 or 432-570-1499 and schedule your free initial consultation and review of your case. Our phones are answered 24 hours a day, including on weekends for your convenience. We represent clients in Travis County, Hays County, Williamson County, Midland County, Ector County, and throughout neighboring communities. Hablamos Español.