Austin Office | Midland Office | Georgetown Office
Free Consultations

512-474-2222
Contact Our Firm
NOTE: Fields with a
*
indicate a required field.
How would you prefer to be contacted?
E-Mail
Phone
No Preference
Briefly describe your legal issue.
*
The use of the Internet or this form for communication with the firm or any individual member of the firm does not establish an attorney-client relationship. Confidential or time-sensitive information should not be sent through this form.
I have read and understand the Disclaimer and Privacy Policy.

Austin, TX Truck Accident Injury Attorneys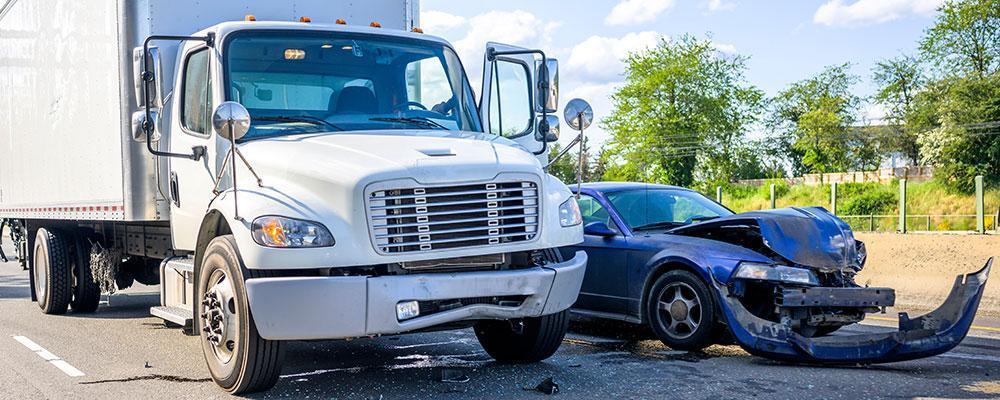 Lawyers in Travis County for Victims Injured in Crashes Involving 18-Wheeler Semi Trucks
In the minutes and hours that follow an accident involving an 18-wheeler or other commercial truck, your immediate focus is likely to be on getting medical treatment for the injuries that you might have sustained. At the same time, the company that owns and operates the truck that was involved could already be searching for ways to avoid taking full responsibility—even if the driver of the truck was clearly the one who caused the crash. Regardless of what the truth is, attorneys and other representatives from the trucking company may try to present the situation in such a way that it seems that everything was your fault.
Truck drivers, transport companies, and their insurers are too often able to escape financial liability for trucking accidents because, in many cases, injured victims are intimidated at the prospect of fighting back. At Morales Law Office, Attorneys at Law, PLLC., our tenacious truck accident attorneys will not back down from trucking companies, their lawyers, or their insurance carriers. If you have been injured in a truck accident, you have suffered enough, and we refuse to allow you to be taken advantage of further. Our team has the knowledge, experience, and resources to protect your best interests and to get you the compensation you deserve after a commercial truck wreck.
Trusted Legal Help for Truck Accident Victims in Midland County
Nearly every good consumed in the United States travels by truck at some point before it reaches the end consumer. As such, the trucking industry is often referred to as the "lifeblood" of our economic system. In an average year, commercial trucks move about 11 billion tons of freight, and these trucks are operated by some 3.5 million drivers.
A standard tractor-trailer combination typically measures about 70 feet from the front bumper of the cab to the rearmost point of the trailer, and the combo can weigh as much as 80,000 pounds fully loaded. Oversized trucks with special certifications can be even bigger and heavier. The immense size and weight of a commercial truck make getting into an accident with one exceptionally dangerous. All it takes is a moment or two of distraction or the slightest error on the part of the driver to cause a serious wreck. In many such cases, however, the truck driver may suffer only minor injuries while drivers and passengers in other vehicles are severely injured or killed.
Protecting Your Best Interests
Truck accidents may be the result of many different factors. Some of the most common causes of tractor-trailer crashes include:
Driver error, often caused by fatigue or overwork
Driver distractions, including using a cell phone or texting
Substandard maintenance
Non-compliance with safety requirements
Disregard for the Department of Transportation regulations about driving time and rest periods
Loose, shifting, or falling cargo
Aggressive driving encouraged by strict deadlines from the carrier or customer
Negligent hiring and training practices
At Morales Law Office, Attorneys at Law, PLLC., our attorneys have over 50 years of combined experience in the area of personal injury law. We understand the complexities of truck accident cases, and we know how to get results. Our team realizes that there are often many moving pieces and a number of separate entities that may have an interest in a single crash. For example, the truck and the trailer may be owned by two different companies, each with their own insurer. A third company may be responsible for performing maintenance on the truck, and a fourth company may have loaded the trailer with cargo. Depending on the circumstances, a negligent mistake anywhere along the line could be the factor that caused the accident and your injuries.
Our team will work hard to get you the full compensation you need to get back on your feet, including reimbursement for your medical bills, lost wages, and pain and suffering. We will not be pressured into accepting settlement offers that are insufficient to meet your needs. If necessary, we will even take your case to trial to ensure that your best interests are fully protected.
Call 512-474-2222 or 432-570-1499 Today
For more information about our team and how we can help you seek compensation after a truck wreck, contact us today. Call 512-474-2222 or 432-570-1499 for a free consultation and case review with one of our skilled attorneys. We can be reached 24 hours a day, 7 days a week. Our lawyers help injured victims in Travis County, Midland County, Ector County, Hays County, Williamson County, and the surrounding areas. Hablamos Español.