Austin Office | Midland Office | Georgetown Office
Free Consultations

512-474-2222
Contact Our Firm
NOTE: Fields with a
*
indicate a required field.
How would you prefer to be contacted?
E-Mail
Phone
No Preference
Briefly describe your legal issue.
*
The use of the Internet or this form for communication with the firm or any individual member of the firm does not establish an attorney-client relationship. Confidential or time-sensitive information should not be sent through this form.
I have read and understand the Disclaimer and Privacy Policy.

Austin, Texas Federal Charges Defense Lawyer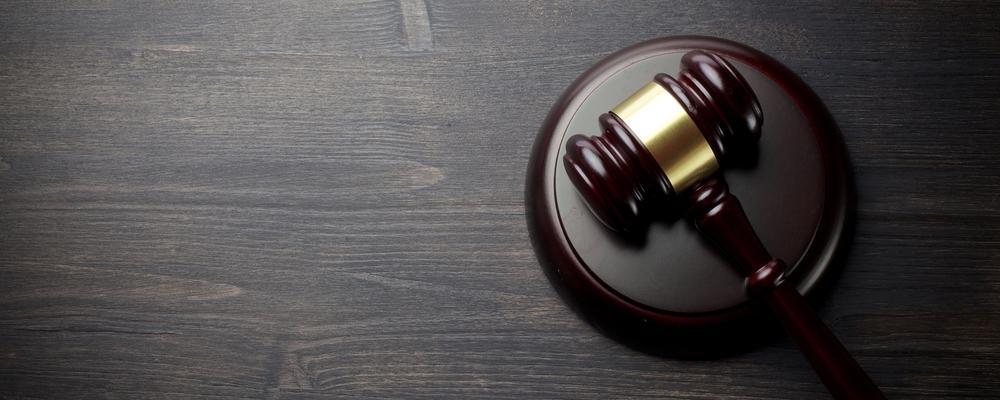 Criminal Defense Attorneys for Federal Crimes in Midland, Odessa, and Georgetown
Cases in which a person is charged with a crime will often be handled at the state level, and the charges and consequences will be based on alleged violations of state laws. However, in some criminal cases, federal agencies or prosecutors may become involved, and a person may face charges for violations of federal laws. Cases heard in federal courts are often handled differently than those in state courts, and defendants will want to work with a criminal defense lawyer who understands the procedures followed in these cases, the tactics used by federal prosecutors, and the steps that should be taken to minimize the charges or consequences a person will face.
At Morales Law Office, Attorneys at Law, PLLC., our attorneys have over 50 combined years of experience defending clients in criminal cases, including those involving federal charges. We know the defense strategies that will help you achieve success in your case, and we will make sure to fully explain your options. We will advise you on whether you should cooperate with an investigation or accept an offer for a reduced sentence, and we can help you determine whether taking a case to trial will be the best choice for your situation.
Federal Investigations and Prosecutions
There are a wide variety of criminal cases that may involve federal charges. Some of the most common of these cases include those involving drug crimes, especially when drug trafficking allegedly occurred across state lines or international borders or when a person is allegedly involved in a large-scale conspiracy to manufacture, distribute, or sell controlled substances. White-collar crimes involving money laundering, computer-based criminal activity, or financial fraud that affects people in multiple states may be prosecuted at the federal level. Federal charges may also involve alleged crimes against children, such as child trafficking or child pornography; trafficking of illegal weapons; or other types of criminal conspiracies.
In many cases, a person may face federal charges as the result of investigations by federal agencies, such as the Drug Enforcement Administration (DEA), the Federal Bureau of Investigation (FBI), the Securities and Exchange Commission (SEC), or the Bureau of Alcohol, Tobacco, and Firearms (BATF). These investigations are often wide-ranging and far-reaching, and investigators can make use of significant resources to gather information and evidence related to alleged criminal activity.
If you learn that you may be the subject of a federal investigation, you will want to understand the best steps to take when responding to requests to turn over information or participate in questioning. Our attorneys can advise you of your rights in these investigations, and we will help you determine when you should or should not turn over information and how you can avoid self-incrimination when answering questions or speaking to investigators. We will work with you to determine how cooperating with an investigation may help you avoid criminal charges, and we will make sure you take the right steps to prepare to defend yourself against allegations of federal crimes.
If an investigation does result in prosecution for federal criminal charges, we are prepared to advocate on your behalf in federal courts. Our experience defending clients in federal cases provides us with an understanding of the best defense strategies in these situations. We will fight to ensure that you are treated fairly during your case, and we will do everything we can to help you avoid a conviction or minimize the potential penalties you may face.
Contact Our Austin, Texas Federal Criminal Defense Lawyers
Federal criminal cases can be very complicated, and in many cases, mandatory minimum sentences will apply if a person is convicted. Whether you are facing a federal investigation or have been charged with federal crimes, Morales Law Office, Attorneys at Law, PLLC. will make sure you receive the best possible defense. Contact our office today by calling 512-474-2222 or 432-570-1499 to arrange your free initial consultation. We represent clients charged with federal crimes in Austin, Hays County, Travis County, Midland, Odessa, Midland County, Ector County, Georgetown, and Williamson County. Hablamos Español.