Austin Office | Midland Office | Georgetown Office
Free Consultations

512-474-2222
Contact Our Firm
NOTE: Fields with a
*
indicate a required field.
How would you prefer to be contacted?
E-Mail
Phone
No Preference
Briefly describe your legal issue.
*
The use of the Internet or this form for communication with the firm or any individual member of the firm does not establish an attorney-client relationship. Confidential or time-sensitive information should not be sent through this form.
I have read and understand the Disclaimer and Privacy Policy.

Austin, Texas Lawyers Defend First-Time DWI Arrests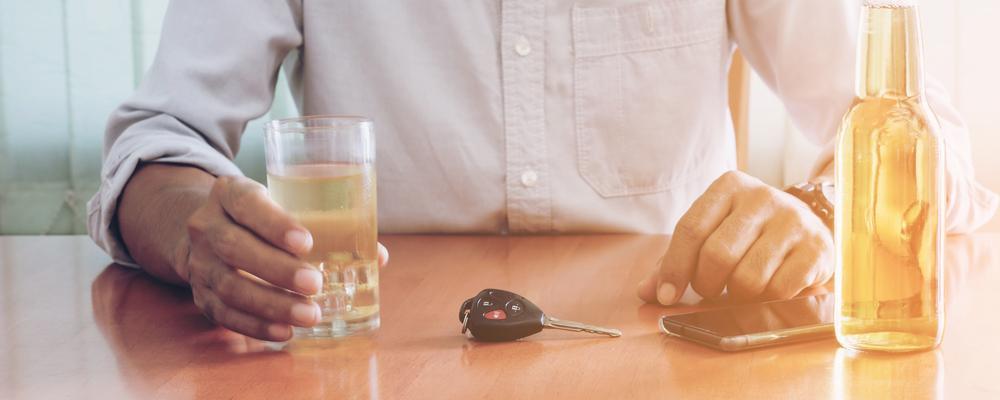 Defense Attorneys in Travis County for Clients Charged With Their First DWI Offense
Consider a situation in which one of your coworkers tells you that he or she is going out for a drink or two after work and invites you to come along. You agree, but before you realize it, one drink has become five over a couple of hours. The good news is that your house is only a five-minute drive away, so you try to clear your head, walk out to your car, and start your trip home. You have only gone a few blocks when you are stopped by the police and arrested for driving drunk. What happens next?
Police, prosecutors, and judges in Texas take a hard line against driving while intoxicated (DWI). The criminal defense team at Morales Law Office, Attorneys at Law, PLLC. does too. We realize that a conviction on Texas DWI charges can lead to severe penalties and harsh administrative consequences, even for a first offense. Our lawyers also know that law enforcement and prosecuting attorneys tend to treat DWI defendants as if they were career criminals, despite the fact that the average DWI offender is a regular citizen with no real "criminal" history. If you have been charged with your first DWI offense, our experienced attorneys are ready to help you.
First-Offense DWI Charges and Penalties
Texas law expressly prohibits the operation of a motor vehicle while the operator is intoxicated. Section 49.01 of the Texas Penal Code defines "intoxicated" as lacking the normal use of one's physical or mental faculties due to the consumption of alcohol or the use of any drug. A person is also considered to be legally intoxicated if he or she has a blood alcohol concentration (BAC) of 0.08 or higher.
Under most circumstances, a first-offense DWI charge is handled as a Class B misdemeanor. If your BAC was measured at 0.15 or higher, however, the charge may be elevated to a Class A misdemeanor. A conviction for a "regular" first-time DWI charge could lead to penalties that include:
Three days to six months in county jail
A fine of up to $2,000
Probation (community supervision) for a period of up to two years
Suspension of your driving privileges for up to two years
Mandated participation in an alcohol intervention or education program
You may also be required to install an ignition interlock device, or IID, on your vehicle while your charges are pending.
If you are convicted of DWI with a BAC of 0.15 or more, you could face up to one year in jail and fines of up to $4,000, in addition to the other consequences listed above. You could be subject to even more severe charges and penalties based on factors such as the presence of a child passenger in your vehicle or causing a crash that injured or killed another person.
A Midland County Defense Team That Gets Results
At Morales Law Office, Attorneys at Law, PLLC., we are well aware of the dangers of driving while intoxicated. However, we also understand that good people make mistakes. When you choose our firm to handle your first DWI case, you will be treated with the dignity and respect that you deserve. We will listen closely to your version of the events in question and conduct an in-depth review of the evidence that prosecutors may have against you. From there, we will develop an effective defense strategy designed to obtain the best possible outcome.
Depending on the circumstances, you may be able to avoid a conviction by participating in a pre-trial intervention program. Such programs are similar to probation, but once you complete the intervention program successfully, the DWI charge may be removed from your record. Our lawyers will assist you in deciding if an intervention program is in your best interest. In some cases, however, it is worth the time and effort to fight the charges all the way to trial, and we are equipped to advocate on your behalf throughout the litigation process.
Call 512-474-2222 or 432-570-1499
Any Time of the Day or Night
For more information about our practice and how we can help you with your first-offense DWI case, contact our office. Call 512-474-2222 or 432-570-1499 for a free consultation today. Our phones are answered 24 hours a day, 7 days a week, so we are never more than a phone call away. We represent clients in Austin, Odessa, Midland, Georgetown, Hays County, Midland County, Ector County, Williamson County, Travis County, and throughout the surrounding areas. Hablamos Español.