Austin Office | Midland Office | Georgetown Office
Free Consultations

512-474-2222
Contact Our Firm
NOTE: Fields with a
*
indicate a required field.
How would you prefer to be contacted?
E-Mail
Phone
No Preference
Briefly describe your legal issue.
*
The use of the Internet or this form for communication with the firm or any individual member of the firm does not establish an attorney-client relationship. Confidential or time-sensitive information should not be sent through this form.
I have read and understand the Disclaimer and Privacy Policy.

Travis County Drug Possession Attorney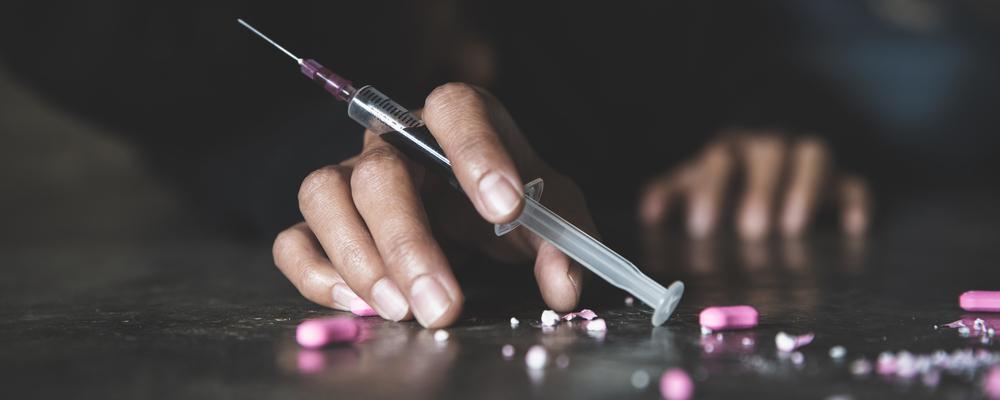 Lawyers Defending Clients Against Charges of Possession of Controlled Substances in Austin, TX and Midland, TX
The so-called "War on Drugs" has led law enforcement officials and prosecutors to take drastic measures to crack down on those who use illegal drugs. Unfortunately, this means that even those who are accused of possessing small amounts of controlled substances can face serious criminal charges. Drug cases can often be confusing due to different laws from state to state regarding the possession or use of marijuana or other substances. The widespread use of prescription opiates means that even those who legally use certain drugs may find themselves facing drug charges. In cases involving drug possession, it is crucial to secure representation from a criminal defense lawyer who is experienced in defending against these types of charges.
At the law firm of Morales Law Office, Attorneys at Law, PLLC., we provide dedicated legal representation for those who have been charged with possession of controlled substances or other related offenses. Our lawyers have a combined total of more than 50 years of experience, and we know the best defense strategies to help you avoid serious penalties. In some cases, we may be able to help you reach an agreement to dismiss drug charges in return for completing probation or treatment, but we are ready to take your case to trial if necessary, and we will fight for your rights while doing everything we can to help you receive an acquittal.
Controlled Substance Penalty Groups
The drug laws in the state of Texas group controlled substances into several different "penalty groups." These penalty groups are similar to the "schedules" for controlled substances under federal law. Drugs in Penalty Group 1 are considered the most harmful and addictive types of substances, such as heroin, cocaine, or methamphetamines. Drugs in other penalty groups may be considered less dangerous, or they may have accepted medical uses, and the penalties for possession may be lower.
The specific charges that will apply for possession of illegal drugs will depend on which penalty group the substance falls under and the amount of the drug a person allegedly had in their possession. For example, possession of less than one ounce of a substance in Penalty Group 1 is a state jail felony, and a conviction may result in a prison sentence of between 180 days and two years, as well as a maximum fine of $10,000. Possession of larger amounts will result in more serious felony charges, with penalties ranging up to life in prison and fines of up to $100,000.
Marijuana and Cannabis
Because marijuana has been legalized for medicinal purposes and/or recreational use in many states, residents of Texas or visitors to the state may be unsure about whether it is legal to possess or use this drug. Regardless of the laws in other states, marijuana continues to be illegal in Texas. Possessing a usable amount of cannabis (which is referred to as "marihuana" under Texas law) can result in criminal charges. Possession of less than two ounces is a Class B misdemeanor, and this can be punished by a prison sentence of 180 days or less and a maximum fine of $2,000. Possession of larger amounts can result in more serious charges, up to a life sentence and a fine of up to $50,000 for possession of more than 2,000 pounds.
A person may also face criminal charges for possession of THC, the psychoactive substance in marijuana. THC may be found in edibles, vaping cartridges, or other forms, and it is included in Penalty Group 2 in Texas. Possession of less than one gram of THC is a state jail felony, while possession of one to four grams is a third-degree felony, which carries a potential prison sentence of 2 to 10 years and a maximum fine of $10,000. More serious felony charges apply for possession of larger amounts.
Contact Our Travis County and Midland County Drug Possession Defense Lawyers
If you have been charged with possession of a controlled substance, you will want to determine the steps you can take to defend against these charges and avoid a prison sentence or other penalties. Morales Law Office, Attorneys at Law, PLLC. will provide you with the defense you need while fighting to protect your rights during your case. Contact our office today by calling 512-474-2222 or 432-570-1499 for a free consultation. We represent clients in criminal cases in Travis County, Austin, Hays County, Midland, Midland County, Georgetown, and Williamson County. Hablamos Español.