Austin Office | Midland Office | Georgetown Office
Free Consultations

512-474-2222
Contact Our Firm
NOTE: Fields with a
*
indicate a required field.
How would you prefer to be contacted?
E-Mail
Phone
No Preference
Briefly describe your legal issue.
*
The use of the Internet or this form for communication with the firm or any individual member of the firm does not establish an attorney-client relationship. Confidential or time-sensitive information should not be sent through this form.
I have read and understand the Disclaimer and Privacy Policy.

Criminal Defense Attorneys in Austin, Texas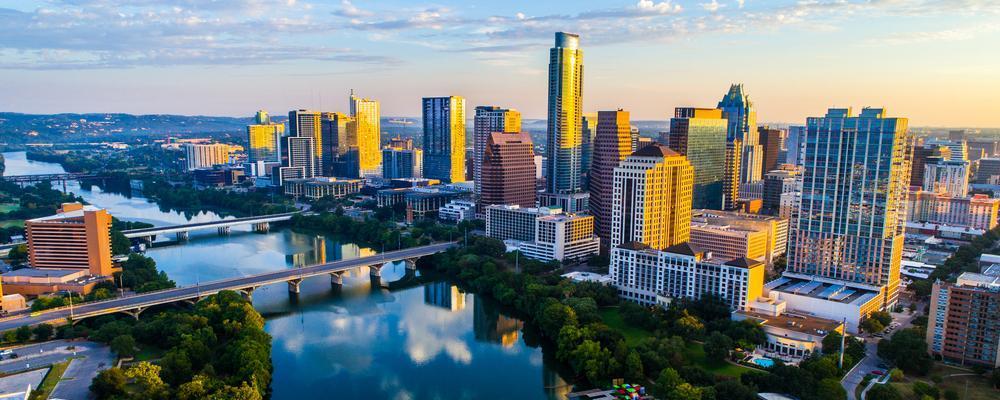 Travis County Family Law and Personal Injury Lawyers
When you are involved in any legal matter, it is understandable that you might be feeling stressed out, overwhelmed, and largely uncertain about the future. Such feelings may be especially strong when the legal matter in question is a criminal or family law case. A criminal conviction could have long-lasting effects on your life, as could an unfavorable outcome in a divorce or family law dispute.
At Morales Law Office, Attorneys at Law, PLLC., our lawyers understand the challenges that you may be facing when you are dealing with a complicated legal issue. We also realize that the Texas legal system can be quite intimidating, especially if this is your first encounter with the courts. The good news is that you do not need to face your dispute alone. Our team is equipped to provide the dependable guidance and responsible representation you need to obtain the best possible outcome for your unique circumstances.
Criminal Defense Counsel in Central Texas
Our law firm was founded in 1996 on the principle that every criminal defendant deserves to have an advocate protecting his or her rights. Since then, our lawyers have handled a wide variety of criminal matters for our clients in Travis County and the surrounding areas. Along the way, we have worked hard to develop a reputation as a law firm that is honest and fair and that knows how to get results. We are proud to have earned the respect of not only our clients but also our peers in the Central Texas legal community.
With more than 50 years of combined legal experience, our lawyers are equipped to assist you with whatever criminal charges you may be facing, including driving while intoxicated (DWI), assault crimes, sex crimes, theft-related crimes, and much more. We can also help obtain personal or cash deposit bonds for suspects who were arrested in Travis County so that they can get out of jail and begin working on building an effective defense. Our lawyers understand what is at stake when you have been charged with a crime, and we will do everything we can to help you protect your future.
Compassionate Williamson County Family Lawyers
At Morales Law Office, Attorneys at Law, PLLC., we recognize that a contentious family-related dispute can have an enormous impact on your entire life. There is nothing more important than family, and we will work hard to help you maintain healthy relationships with those you love. With this in mind, we are ready to provide the assistance you need in managing any type of family law matter, including divorce, child custody/conservatorship proceedings, and visitation schedule disagreements. We also can work with you in the enforcement or modification of your existing family-related court orders.
Our lawyers know that most family law disputes can be resolved by means of a negotiated settlement. We also realize that such an agreement is not always possible. When you choose our firm to help with your case, we will negotiate in good faith with the other party, even as we prepare for a possible trial. If an agreement cannot be reached, we are fully equipped to advocate on your behalf in court as well.
Personal Injury Law Firm Protecting the Rights of Injury Victims
For more than 25 years, Morales Law Office, Attorneys at Law, PLLC. has been helping the injured and accused in Central Texas. With our background and experience, we have seen firsthand how an accident caused by another party's negligence can affect the lives of those who are injured as a result. At our firm, we handle all types of personal injury claims, including but not limited to car crashes, truck wrecks, and premises liability accidents. We also advocate on behalf of those who were injured while working in the Texas oil industry.
From the moment you contact our firm, your case becomes our priority. We will sit down with you to discuss your accident, your injuries, and what you will need to move forward with your life. Our team can help coordinate your medical care, if necessary, so that you can focus on your physical recovery while we start building a case designed to get you full compensation under the law. We will work to secure a favorable settlement in a timely manner, if possible, but we are fully prepared to go to trial if litigation is required. You can depend on us to protect your best interests at every stage of the proceedings.
Schedule Your Free Consultation Today
If you a facing a challenging legal concern, contact our office to get the help you need. Call 512-474-2222 or 432-570-1499 for a free, no-obligation consultation with one of our attorneys today. We are available 24/7, including weekends. Our firm serves individuals and families in Austin, Travis County, Georgetown, Williamson County, Midland, Odessa, Midland County, Hays County, Ector County, and the surrounding communities. Hablamos Español.