Austin Office | Midland Office | Georgetown Office
Free Consultations

512-474-2222
Contact Our Firm
NOTE: Fields with a
*
indicate a required field.
How would you prefer to be contacted?
E-Mail
Phone
No Preference
Briefly describe your legal issue.
*
The use of the Internet or this form for communication with the firm or any individual member of the firm does not establish an attorney-client relationship. Confidential or time-sensitive information should not be sent through this form.
I have read and understand the Disclaimer and Privacy Policy.

Personal Bonds and Cash Deposit Bonds
Travis County Bond Attorneys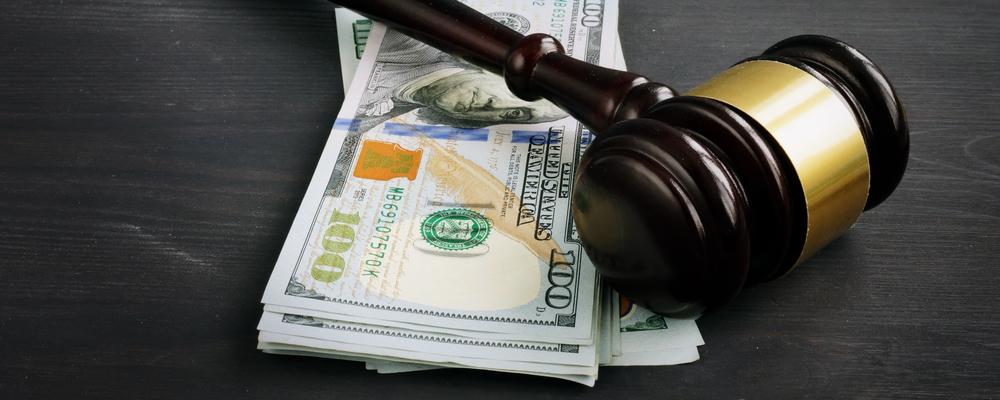 Lawyers in Austin Helping Defendants Secure Their Pre-Trial Release from Jail
A person who has been arrested on the suspicion that he or she has committed a crime will sit in jail until a bond is issued for his or her release. A "bond" is an agreement with the county that is designed to ensure that the suspect will show up as required for any and all proceedings related to the alleged crime. Some bonds must be secured with a substantial cash deposit while others involve a sworn agreement by the suspect and a nominal fee for processing.
At Morales Law Office, Attorneys at Law, PLLC., we understand the challenges that your family may be facing when a loved one is sitting in jail, waiting for the next step in his or her case. We also recognize that building a quality defense on your loved one's behalf is much easier when the person is out of jail and free to meet with his or her lawyers. The Travis County jail release attorneys at our firm fully understand the bond process in Central Texas, and in many cases, we can speed such processes along. When your loved one has been arrested and is sitting in jail, one phone call to our firm could bring him or her home faster than you thought possible. We are available to help get your loved one out of jail at any time of the day or night.
Types of Available Bonds
There are four types of bonds that can be used to secure a defendant's pre-trial release from jail in Travis County. The first type is a surety bond, which is only available through a bail bonds service. Using such services, however, can incur large fees, as bail bondsmen are able to charge a premium for filing the surety bond.
The second type of bond is called a cash bond. With a cash bond, a defendant (usually through his or her family) must remit a cashier's check or money order to the Travis County Sheriff's Office in the amount of the bond set by the judge. The defendant will receive the money back after appearing at all required court dates and the case is completely finished.
The third type of bond is called a personal bond or a personal recognizance (PR) bond. With a personal bond, the defendant makes a sworn promise to the court that he or she will appear as ordered and will comply with all of the conditions of his or her release. Only a nominal payment for administrative fees is required within seven days of the defendant's release. In Travis County, a defendant cannot obtain a personal bond for himself or herself. Instead, only the county's Pretrial Services Office or a qualified attorney can file a request for a personal bond with the court, and only a judge can approve a defendant's release on a personal bond.
The fourth and final type of bond is called a cash deposit bond, and Travis County is one of just two Texas counties to offer cash deposit bonds. With this type of bond, the defendant's attorney may post a cash deposit—usually up to 10 percent of the total bond amount set by the judge. A cash deposit bond is essentially a personal bond that requires collateral, and only an attorney can post such a bond.
Trusted Jail Release Attorneys
The lawyers at Morales Law Office, Attorneys at Law, PLLC. have more than 50 years of combined experience, and we know what is at stake when you have a loved one sitting in jail. We realize that you and your family may not be able to afford a full cash bond, especially if the alleged crime is a serious one. However, with our knowledge of the Travis County legal system, we may be able to help secure a personal bond or cash deposit bond to facilitate your loved one's release, and no cosigner is needed.
Most suspects who are arrested in Travis County are interviewed by the Pretrial Services Office to determine their eligibility for personal bonds. Unfortunately, the interview, bond, and release processes are often quite slow. When you call our firm to get your loved one out of jail, we can usually expedite these processes considerably. In many cases, Pretrial Services will refuse a bond until the suspect retains an attorney who can advocate for their release, which makes our participation even more important. We will handle all of the necessary paperwork, and we will do everything in our power to keep the costs reasonable. Once your loved one is out, we can begin working together in building an effective defense against whatever charges he or she may be facing.
Call Us 24 Hours a Day
For more information about personal, walk-through, or cash deposit bonds in Travis County, contact our office. Call 512-474-2222 to get the help you need today. Our phones are answered around the clock, and free consultations are always available. We assist with bonds in Austin and throughout Travis County. No cosigner needed. Hablamos Español.