Austin Office | Midland Office | Georgetown Office
Free Consultations

512-474-2222
Contact Our Firm
NOTE: Fields with a
*
indicate a required field.
How would you prefer to be contacted?
E-Mail
Phone
No Preference
Briefly describe your legal issue.
*
The use of the Internet or this form for communication with the firm or any individual member of the firm does not establish an attorney-client relationship. Confidential or time-sensitive information should not be sent through this form.
I have read and understand the Disclaimer and Privacy Policy.

Travis County Criminal Defense Attorneys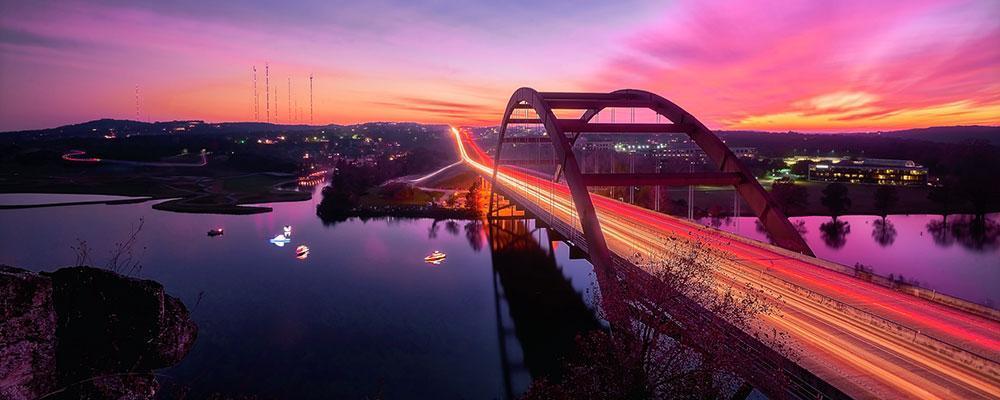 Family Law and Personal Injury Lawyers in Austin, Texas
Whether you have been charged with a crime or you are facing the prospect of a difficult divorce, the lawyer or firm you choose can make a significant difference in how your case is ultimately resolved. The same is true if you have been injured by another party's negligence, and you are seeking compensation for your injuries.
At Morales Law Office, Attorneys at Law, PLLC., in Austin, Texas, we have served the legal needs of our friends and neighbors in Central Texas since 1996. With more than 50 years of combined experience, our lawyers provide trusted guidance and aggressive representation to clients facing a wide range of legal matters. In every case, we make it our top priority to meet and exceed our clients' expectations while fully protecting their rights and best interests.
DWI and Criminal Defense in Williamson County
In the state of Texas, prosecutors and criminal courts can be extremely tough on those who are accused of committing crimes. Even a single conviction could lead to severe penalties that can include time in jail or prison, expensive fines, probation, and a record that could follow you for the rest of your life. At our firm, we have established a reputation as attorneys who are honest and just, not just with our clients but with judges, prosecutors, and our fellow attorneys as well. When you choose our firm, you become part of a team that is committed to helping you get the best possible results, regardless of the charges that you may be facing.
The experienced criminal defense lawyers at Morales Law Office, Attorneys at Law, PLLC. handle all types of criminal matters, including misdemeanor or felony charges involving:
Our team also handles a wide range of juvenile offenses on behalf of defendants who are under the age of 18.
Additionally, our attorneys are prepared to help you defend against all types of charges related to driving while intoxicated (DWI), including:
In most DWI cases, a driver's license suspension will apply, and we help our clients get back on the road as soon as possible.
Travis County Jail Release Lawyers - No Cosigner Needed
If your loved one has been arrested for a criminal offense in Travis County, the team at Morales Law Office, Attorneys at Law, PLLC. may be able to help him or her get out of jail within just a few hours. Our jail release attorneys can negotiate the terms of a personal or cash deposit bond with the county, and we will handle all of the necessary paperwork so that your loved one can get home sooner than you might have expected. We can also arrange "walk-through" or pre-approved bonds if there is a warrant out for your arrest. When you work with our firm, we do not require a cosigner for jail-release cases.
Personal Injury Lawyers You Can Trust
Being injured in any type of accident can turn your world upside down. You may be left unable to work while facing mountains of medical bills and many years of painful recovery. The good news is that Morales Law Office, Attorneys at Law, PLLC. is here to help. Our experienced personal injury lawyers are ready and willing to help you collect the full compensation you deserve for injuries caused by:
At our firm, we are not intimidated by insurance companies, and we will not be bullied into accepting substandard settlements. We will continue to fight on your behalf until you get the compensation you need to put your life back together.
Texas Family Law Attorneys
In addition to our criminal and personal injury practice, the lawyers at Morales Law Office, Attorneys at Law, PLLC. also handle a full range of family law concerns as well. We recognize the effects that a bitter family law dispute can have on you and your loved ones, and we will work hard to help you obtain a favorable resolution in matters such as:
No matter what type of issue you may be dealing with, we will advocate on your behalf both at the negotiating table and in the courtroom to ensure that your rights and best interests are protected.
Call 512-474-2222 or 432-570-1499 Today
To learn more about our practice and how we can help you and your family, contact our office and speak with a member of our team. Call 512-474-2222 or 432-570-1499 .for a schedule a free consultation and case evaluation today. We can be reached at any time of the day or night, including on weekends. Our firm serves clients in Austin, Travis County, Midland, Midland County, Georgetown, Williamson County, Ector County, Hays County, and the surrounding areas. Payment plans are available. Hablamos Español.