Austin Office | Midland Office | Georgetown Office
Free Consultations

512-474-2222
Contact Our Firm
NOTE: Fields with a
*
indicate a required field.
How would you prefer to be contacted?
E-Mail
Phone
No Preference
Briefly describe your legal issue.
*
The use of the Internet or this form for communication with the firm or any individual member of the firm does not establish an attorney-client relationship. Confidential or time-sensitive information should not be sent through this form.
I have read and understand the Disclaimer and Privacy Policy.

Austin, Texas Theft Crimes Defense Attorneys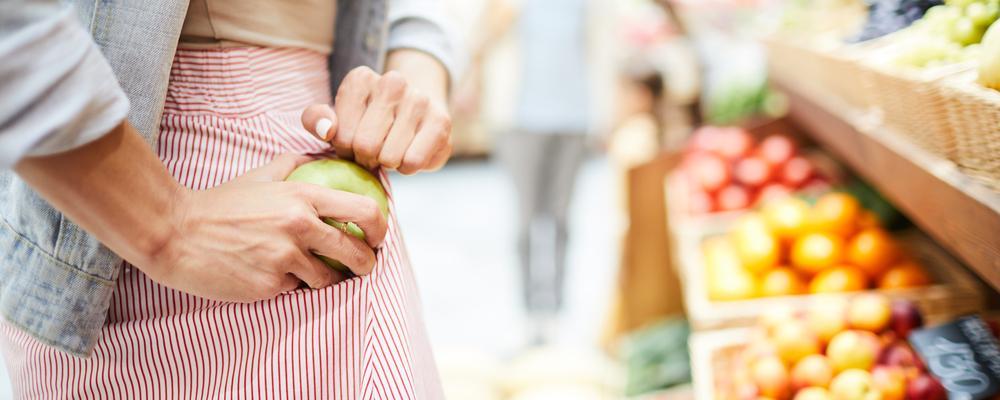 Lawyers in Travis County TX Defending Against Charges of Shoplifting and Other Forms of Theft
Under the laws of the state of Texas, there are a variety of different actions and behaviors that constitute theft crimes. It is important to understand that any theft-related charge is serious. If you or a loved one is facing criminal charges for theft, you need a lawyer who knows what is at stake and who is ready to fight on your behalf.
At Morales Law Office, Attorneys at Law, PLLC., in Austin, Texas, our seasoned criminal defense lawyers realize the far-reaching consequences that a conviction on theft charges could have on your life. With that in mind, we will work hard to protect your rights as we build a case designed to serve your best interests. Regardless of the charges against you, our attorneys recognize that you are entitled to the chance to share your version of the story. From there, we will provide the skilled guidance you need and the aggressive, responsible representation you deserve at every stage of the proceedings.
Understanding Texas Law Regarding Theft Crimes
Chapter 31 of the Texas Penal Code covers most theft-related criminal offenses in the state. The various offenses address different types of theft, but they all essentially prohibit the same behavior: the unlawful appropriation of property belonging to another person or entity. According to Texas law, unlawful appropriation of property includes:
Taking another's property without the owner's express or effective consent
Taking property that is known to have been stolen by another person
Taking property that is known to have been stolen from the custody of law enforcement
It is also considered a theft crime to refuse or intentionally refuse payment for services provided by another individual or entity.
Theft crimes can be committed in a number of ways, including by direct taking, deception, fraud, or misrepresentation. The severity of such crimes generally depends on the value and type of property or services that were allegedly taken, along with other factors. Charges can range from a Class C misdemeanor for taking property with a value of under $100 up to a first-degree felony for the unlawful appropriation of another's property valued at more than $300,000. Penalties for a conviction will depend on the specific charge but may include expensive fines, ordered restitution, and lengthy prison sentences.
Shoplifting Defense in Williamson County and Midland County
In some states, retail theft and shoplifting can be prosecuted as specific crimes, distinct from other types of theft. Such is not the case in Texas. Instead, shoplifting is handled under Section 31.03 of the Texas Penal Code—the same statute that prohibits theft in general. As with other types of theft, charges for shoplifting are typically based on the value of the merchandise that was allegedly stolen. Low-level retail theft is usually charged as a misdemeanor, with felony charges possible when high-value merchandise is stolen or the theft involved tampering with anti-theft devices.
Shoplifting is the most common type of retail theft throughout the state, but other behaviors could lead to criminal charges for retail theft as well. These include:
Switching price tags
Misuse of self-checkout registers
Coupon fraud
Under-ringing merchandise
Employee theft
Theft Defense Attorneys Who Get Results
No matter what charges have been filed against you, the team at Morales Law Office, Attorneys at Law, PLLC. will work with you to develop an effective defense strategy. Our criminal defense attorneys have more than 50 years of combined experience, and we have a well-deserved reputation among judges, prosecutors, and our peers for being honest and forthcoming with our clients. We will help you understand the nature and severity of the accusations you are facing, as well as the potential consequences.
Through open and direct communication with you, we will ensure that you have the information you need to make educated decisions about how to proceed. In some cases, negotiating a deal with prosecutors may be in your best interests. In others, it may be well worth the time and work to defend your innocence at trial. Our attorneys are both skilled negotiators and fierce litigators, and we are ready to fight for you inside and outside the courtroom. In every case, our top priority is getting the best outcome possible for our clients.
Call 512-474-2222 Today
To learn more about us and how we can assist you in defending against theft charges, contact our office. Call 512-474-2222 or 432-570-1499 for a free, no-obligation consultation with a member of our team today. Phones are answered 24 hours a day. We represent clients in Travis County, Hays County, Midland County, Ector County, Williamson County, and the surrounding communities. Hablamos Español.