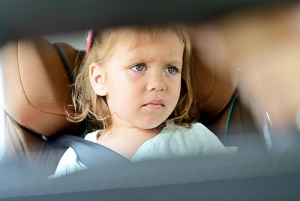 In Texas, driving while intoxicated is taken very seriously, and violators face severe penalties. For those who are arrested on DWI charges while driving with a child in the vehicle, you will face additional charges and could even see other parental rights be impacted. It is imperative you work with a lawyer who will aggressively defend you against the charges and provide you with the representation and guidance you need.
Driving While Intoxicated Penalties in Texas
For a first DWI, violators face a fine of up to $2,000, up to 180 days in jail, and risk losing their driver's license for up to one year. DWI in Texas means operating a motor vehicle with a blood alcohol concentration (BAC) of at least 0.08. The potential fines, jail time, and time without a license grow with each additional DWI offense. Each charge also comes with a state fine of up to $6,000 upon sentencing. The charges for drunk driving with a child passenger, defined as a child under 15, become more severe. You face a state jail felony, even if it is your first DWI offense. Additionally, you will be charged with child endangerment, regardless of whether the child was injured or otherwise harmed during the incident. Simply their presence in the car is enough for the additional charge.
Penalties for a conviction include:
...