Austin Office | Midland Office | Georgetown Office
Free Consultations

512-474-2222
Contact Our Firm
NOTE: Fields with a
*
indicate a required field.
How would you prefer to be contacted?
E-Mail
Phone
No Preference
Briefly describe your legal issue.
*
The use of the Internet or this form for communication with the firm or any individual member of the firm does not establish an attorney-client relationship. Confidential or time-sensitive information should not be sent through this form.
I have read and understand the Disclaimer and Privacy Policy.

Austin, Texas Defense Attorneys for DWI With a Child Passenger Charges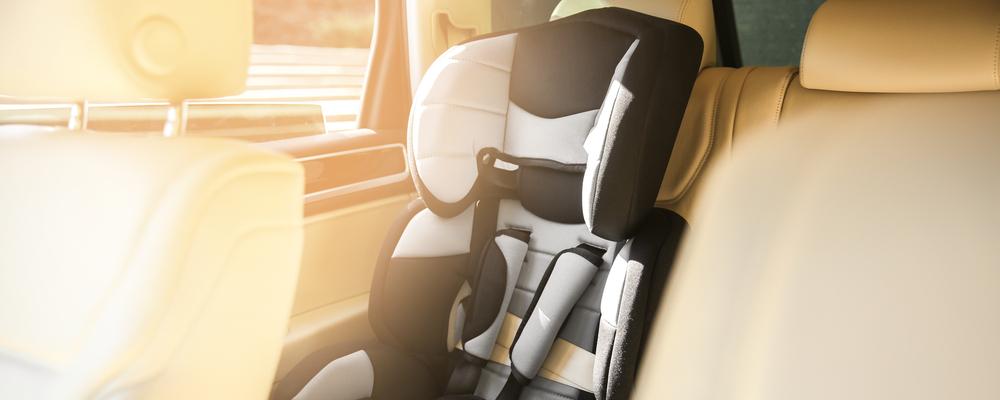 Criminal Lawyers for Felony DWI Charges in Travis County and Williamson County, Texas
Prosecutors and judges throughout the state of Texas take allegations of driving while intoxicated (DWI) seriously under any circumstances, but DWI offenses that put children at risk are considered to be especially grievous. In fact, Texas law specifically provides for increased charges and penalties for those who drive drunk with a child passenger in the vehicle.
At Morales Law Office, Attorneys at Law, PLLC., our Travis County defense attorneys have been helping individuals charged with DWI-related offenses for more than 25 years. We have successfully handled many cases involving allegations of DWI with a child passenger, and we are ready to go to work on yours. Our lawyers realize how serious such charges are, and we understand the consequences of a conviction. Depending on the circumstances, a conviction could lead to additional allegations of child endangerment—which, in turn, could affect your rights regarding your children. If you are facing charges for DWI with a child passenger, you can depend on us to provide the guidance and representation you need.
Midland DWI Lawyers Who Understand the Law
Section 49.045 of the Texas Penal Code addresses the offense known as "Driving While Intoxicated With a Child Passenger." In this particular section of the law, it is an offense to operate a vehicle in a public place while intoxicated and with a child under the age of 15 in the vehicle. "Intoxicated" means having a blood-alcohol concentration (BAC) of at least 0.08 or having lost the normal use of one's mental or physical abilities because of alcohol or drugs. There is no requirement that the child must be injured to support a charge of DWI with a child passenger. The child's presence in the vehicle during the alleged DWI is sufficient.
A charge for DWI with a child passenger is prosecuted as a state jail felony, even if you do not have a prior history of DWI convictions. If you are convicted, you could face penalties that may include:
Between six months and two years in a state jail facility
Up to $10,000 in fines
Up to 1,000 hours of community service
Loss of your driver's license for up to six months
You might also be ordered to have an ignition interlock device (IID) installed on your car and participate in DWI education programs. Because the offense is a felony, you could also lose your right to vote, your right to own a firearm, certain employment opportunities, and even your rights to visitation with your children.
Building Your Best Defense in Williamson County, TX
At Morales Law Office, Attorneys at Law, PLLC., our lawyers understand that every DWI case is different. With more than 50 years of combined criminal law experience, however, we are equipped to handle the challenges that may arise in yours. When you elect to work with our firm, we begin by listening carefully to your version of what happened so that we can conduct a thorough investigation of the relevant circumstances. We will review the state's evidence, including test results, police reports, and any other details that could be helpful in building your defense.
Along the way, we will communicate openly and honestly with you so that you can remain fully informed of the progress of your case. We will ensure that you have the information you need to make educated decisions about how to proceed. When appropriate, we will negotiate with prosecutors on your behalf to reduce or eliminate the charges against you. However, we are also prepared to take your case to trial to defend your innocence if necessary. Our primary goal is to help you obtain the best possible outcome for your specific situation.
Speak With an Attorney Today
To learn more about our firm and how we can help you defend against charges of DWI with a child passenger, contact our office right away. Call 512-474-2222 or 432-570-1499 to schedule your free consultation with a member of our team today. We are available 24 hours a day, 7 days a week. Our attorneys serve clients in and around Austin, Travis County, Midland, Odessa, Midland County, Georgetown, Williamson County, Hays County, and Ector County. Hablamos Español.