Austin Office | Midland Office | Georgetown Office
Free Consultations

512-474-2222
Contact Our Firm
NOTE: Fields with a
*
indicate a required field.
How would you prefer to be contacted?
E-Mail
Phone
No Preference
Briefly describe your legal issue.
*
The use of the Internet or this form for communication with the firm or any individual member of the firm does not establish an attorney-client relationship. Confidential or time-sensitive information should not be sent through this form.
I have read and understand the Disclaimer and Privacy Policy.

Sex Crimes Defense Attorneys in Travis County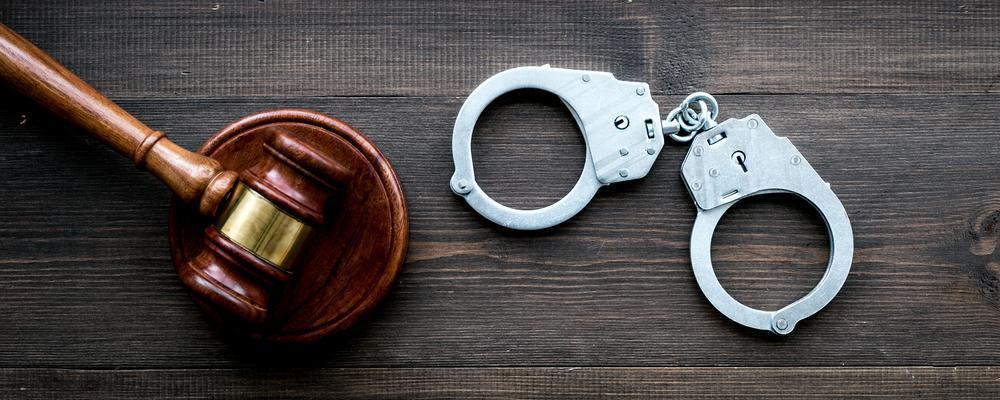 Austin, Texas Lawyers Defend Clients Charged With Sexual Assault, Solicitation and Prostitution
If you have been accused of committing a sex crime, the road ahead is going to be long and difficult. Even the vaguest allegation of a sexual-based offense could be destructive to your personal and professional reputation. If you are ultimately convicted of such a crime, you could be subject to many years of incarceration and registration as a sex offender, both of which could cause irreparable damage to your future.
At Morales Law Office, Attorneys at Law, PLLC. in Austin, Texas, we understand what is at stake when you are facing charges related to sex crimes. We also realize that, in today's society, such allegations often lead to a presumption of guilt based on nothing more than the filing of formal charges. Our attorneys, however, are fully committed to the idea that a defendant is innocent until he or she is proven to be guilty. The presumption of innocence is a cornerstone of our justice system and one that we take very seriously. With this in mind, we will work with you in building an aggressive, responsible defense to the charges that you are facing. We also pledge to treat you with the respect and dignity that you deserve, regardless of what your charges may be.
Texas Sex Crimes Lawyers
The term "sex crimes" generally refers to a category of criminal offenses that involve or are related to sex acts. While some sex crimes are prosecuted as misdemeanors under Texas law, most are handled as felonies. Judges, prosecutors, and law enforcement take an especially hard line against sex crimes, and those charged with such crimes generally face very serious consequences.
The criminal defense team at Morales Law Office, Attorneys at Law, PLLC. handles all types of sex-crime cases, including but not limited to:
Sexual assault and aggravated sexual assault, which includes rape, forcible sex acts, non-consensual sex, and sex with a minor;
Unlawful distribution or promotion of intimate videos or photos, commonly referred to as "revenge porn;"
Public lewdness and indecent exposure;
Voyeurism and invasive visual recording, including taking photos or video of another without the subject's consent;
Extortion or blackmail involving intimate photos or videos; and
Texas law provides harsh penalties for those who are convicted of sex crimes under any circumstances. When the alleged victim is a child, however, the charges and potential penalties are even more serious. With so much on the line, it is crucial to work with an attorney who has experience in such cases. Our lawyers have more than 50 years of combined criminal law experience, and we have successfully handled many sex crime cases. We are ready to put our proven approach to work for you.
Protecting Your Future in Midland
As with most types of criminal offenses, the penalties associated with a conviction on sex crime charges depend on the specific offense in question, the relationship between the defendant and the alleged victim, the age of the alleged victim, and a variety of other factors. A conviction on certain offenses will also require you to register as a sex offender. When you register as a sex offender, anybody who has internet access will be able to see your name, picture, address, and the crimes that led to your conviction.
At Morales Law Office, Attorneys at Law, PLLC., we realize what you are up against when you are facing sex crime charges. With this in mind, we will work hard to protect your rights and best interests at every stage of the proceedings. We will also communicate openly and honestly with you and keep you fully abreast of the progress of your case. Our lawyers will negotiate with prosecutors, as appropriate, to get the charges against you reduced or eliminated, but we are prepared to defend your innocence in court if necessary.
Call 512-474-2222 Today
If you or a loved one has been charged with a sex crime, it is important to put a qualified attorney on your side immediately. Contact our office by calling 512-474-2222 or 432-570-1499 and schedule a free consultation today. We can be reached 24 hours a day, 7 days a week. Our firm serves clients in Austin, Georgetown, Odessa, Midland, Travis County, Hays County, Williamson County, Ector County, Midland County, and the surrounding areas. Hablamos Español.