Austin Office | Midland Office | Georgetown Office
Free Consultations

512-474-2222
Contact Our Firm
NOTE: Fields with a
*
indicate a required field.
How would you prefer to be contacted?
E-Mail
Phone
No Preference
Briefly describe your legal issue.
*
The use of the Internet or this form for communication with the firm or any individual member of the firm does not establish an attorney-client relationship. Confidential or time-sensitive information should not be sent through this form.
I have read and understand the Disclaimer and Privacy Policy.

Austin, Texas Criminal Defense Lawyers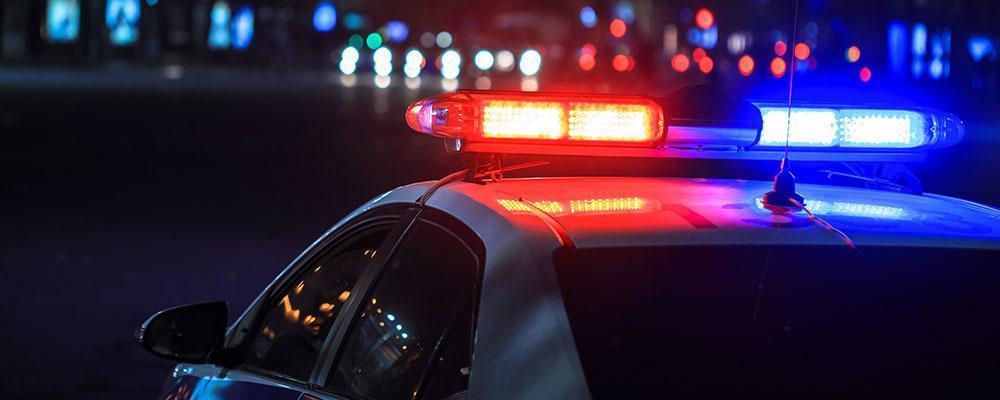 Attorneys in Travis County Defend Clients Facing Felony and Misdemeanor Criminal Charges
When you are facing criminal charges of any type, the law firm that you select to represent you can have a dramatic effect on the outcome of the case. As such, it is critical to choose a firm with extensive experience, in-depth legal knowledge, and the necessary skills to help you navigate the complicated Texas criminal justice system.
At Morales Law Office, Attorneys at Law, PLLC., we believe that our criminal defense team is unlike any other in central Texas. We take great pride in our commitment to meeting our clients' needs and exceeding their expectations. Our attorneys will do whatever it takes to help you protect your best interests, including taking your case to trial if necessary. We have successfully defended clients in criminal court at both the state and federal levels, as well as in the Texas juvenile court system. If you or a member of your family has been arrested and charged with a crime, we are ready to put our experience, knowledge, and skills to work for you.
A Reputation for Success in Travis County and Williamson County
A good reputation is extremely important for an attorney or law firm that practices criminal law. This includes not only a reputation in the community, but also among judges, prosecutors, law enforcement, and even other attorneys. At Morales Law Office, Attorneys at Law, PLLC., we are proud of the reputation we have earned as fair, honest lawyers who approach every case with professionalism and personal attention to our clients' needs.
Our firm is ready and willing to help you defend against misdemeanor and felony charges related to:
We also provide guidance for defendants facing possible probation and penalties for probation violations. No matter how serious the charges against you may be, our team will work hard to get you the best possible outcome.
Jail Release in Travis County
Our commitment to you as our client begins the moment you contact our firm. Depending on your situation, we may even be able to help get you or your loved one out of jail quickly by means of a personal bond. We are available 24 hours a day, and we are prepared to walk you through the process. Do not let your loved one sit in jail any longer than necessary. Contact us right away to discuss your available options.
Georgetown Federal Criminal Defense Firm
There is little question that the Texas Penal Code provides for harsh penalties when a defendant is convicted of a state-level criminal offense. When you are facing criminal charges in federal court, however, the stakes are even higher. Many federal crimes carry mandatory minimum prison sentences, which makes avoiding a conviction that much more important. At Morales Law Office, Attorneys at Law, PLLC., our team handles a wide variety of federal criminal cases, including those related to white-collar and computer crimes, as well as drug charges, kidnapping, and many other offenses. Our federal criminal defense team is well aware of the consequences that you may be facing when you have been charged with a federal crime, and we are equipped to help you build an aggressive defense.
Honest Communication, 24 Hours a Day
When you choose Morales Law Office, Attorneys at Law, PLLC., you become a priority for our firm. We pledge to communicate openly and honestly with you throughout every phase of your case, and we are available to you at any time of the day or night. Our team has been serving clients in and around Austin and Travis County for more than 25 years. During that time, we have successfully handled many cases just like yours, and we know what it takes to get results. We will do everything we can to help you avoid a conviction and to protect your future, no matter what charges you are facing.
Schedule a Free Consultation
For more information about our firm, contact our office. Call 512-474-2222 or 432-570-1499 to schedule a free, no-obligation consultation and case review. Our phones are answered 24 hours a day, 7 days a week. We serve clients in Austin, Midland, Odessa, Georgetown, Travis County, Midland County, Williamson County, Ector County, Hays County, and the surrounding areas. Hablamos Español.