Austin Office | Midland Office | Georgetown Office
Free Consultations

512-474-2222
Contact Our Firm
NOTE: Fields with a
*
indicate a required field.
How would you prefer to be contacted?
E-Mail
Phone
No Preference
Briefly describe your legal issue.
*
The use of the Internet or this form for communication with the firm or any individual member of the firm does not establish an attorney-client relationship. Confidential or time-sensitive information should not be sent through this form.
I have read and understand the Disclaimer and Privacy Policy.

Travis County Drunk Driving Accident Injury Lawyers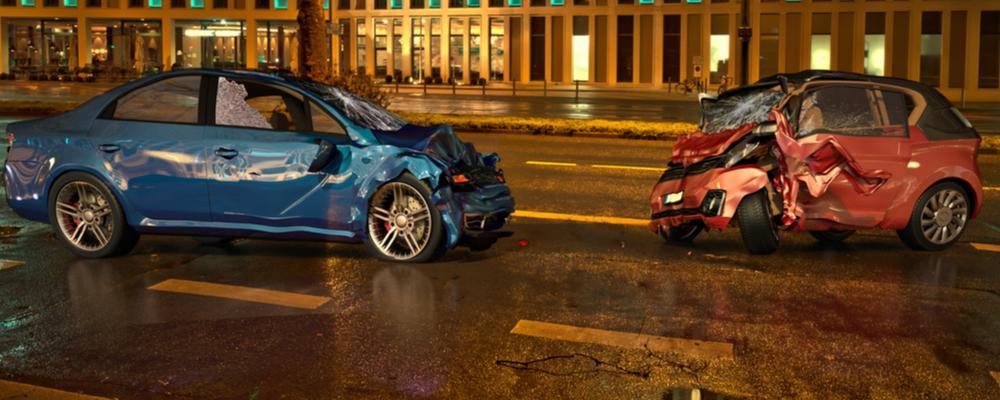 Attorneys Representing Injured Victims of Drunk Drivers in Austin and Midland, Texas
When a person who has had too much to drink gets behind the wheel, he or she is breaking the law and putting himself or herself at risk. Unfortunately, a person who drives drunk is also placing other people in serious danger as well. An accident caused by a drunk driver can result in severe and often fatal injuries to innocent and unsuspecting victims
If you or a loved one were injured by a drunk driver, you deserve the best possible legal representation to help you seek justice. At Morales Law Office, Attorneys at Law, PLLC., our skilled personal injury lawyers have been helping victims of drunk driving accidents since 1996. During that time, we have obtained many favorable settlements and verdicts for our clients while establishing our reputation as a law firm that is well-respected in the central Texas legal community. With our background and experience, we are equipped to help you get full compensation under the law.
Midland County DWI Crash Attorneys
According to recent estimates, approximately one million Americans are arrested and charged with driving while intoxicated (DWI) and similar offenses in any given year. This number pales in comparison to the more than 4 million who admit that they drink and drive on occasion. Experts believe that when taken together, these figures indicate that there are at least 121 million instances per year in which a person who has had too much to drink decides that he or she is fine to drive.
With such a staggering number of drunk drivers on the road, perhaps it should come as little surprise that more than 10,000 people are killed every year in alcohol-related crashes, with millions of others suffering non-fatal injuries. At our law firm, we believe that even one drunk driving accident is too many, and we are prepared to help you seek the compensation you deserve.
Personalized Representation for Drunk Driving Accidents
A drunk driving accident, in most cases, creates the presumption that the drunk driver is liable for any injuries by virtue of having broken the law. Unfortunately, however, that does not always make it easy for you to collect the compensation to which you should be entitled.
If the at-fault driver was arrested for drunk driving, your case could be delayed while the criminal proceedings are ongoing. This can be frustrating, but a conviction or guilty plea could give you an additional advantage in your personal injury claim. It is important, however, to ensure that your claim is filed within the window prescribed by the statute of limitations in Texas, and our attorneys can help you do so. Once your claim has been filed, there are other obstacles that could arise. Insurance companies may dispute the extent of your injuries or look to place the blame for the accident on you. In other situations, insurers will simply stall and delay the payouts you need to get your life back on track.
When you work with Morales Law Office, Attorneys at Law, PLLC., you put more than 50 years of combined personal injury experience on your side. Our lawyers are thorough, knowledgeable professionals, and we possess the skills and ability to get results as quickly as possible. We are prepared to meet with you at the scene of the accident, your hospital room, or your home so that we can get started on your case right away. As our client, you are part of our family, and you have access to your attorney around the clock and on weekends so that you can get answers whenever you need them. Protecting your best interests is our top priority, and we will work hard to help you obtain the most favorable possible outcome for your case.
Call 512-474-2222 or 432-570-1499 for Guidance
To learn more about our firm and how we can help you recover compensation following a drunk driving accident, contact our office. Call 512-474-2222 or 432-570-1499 at any time of the day or night, including on weekends, to schedule a free, no-obligation consultation with a member of our personal injury team today. We represent injured victims in Austin, Odessa, Georgetown, Midland, Travis County, Williamson County, Midland County, Ector County, Hays County, and throughout the surrounding areas. Hablamos Español.