Austin Office | Midland Office | Georgetown Office
Free Consultations

512-474-2222
Contact Our Firm
NOTE: Fields with a
*
indicate a required field.
How would you prefer to be contacted?
E-Mail
Phone
No Preference
Briefly describe your legal issue.
*
The use of the Internet or this form for communication with the firm or any individual member of the firm does not establish an attorney-client relationship. Confidential or time-sensitive information should not be sent through this form.
I have read and understand the Disclaimer and Privacy Policy.

Travis County Stalking Defense Attorney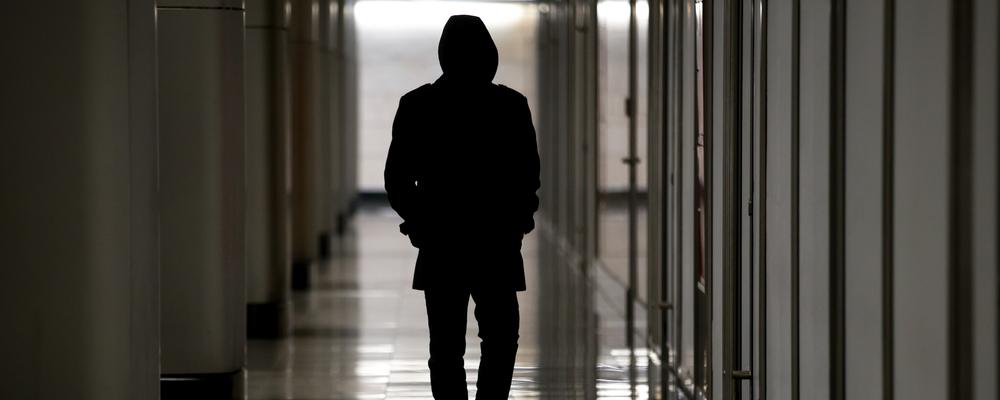 Criminal Lawyers for Stalking and Harassment Charges in Austin, Midland, and Georgetown
There are many ways that a person's actions could cause someone else to fear that they will suffer harm, and someone who allegedly acts in this manner may face criminal charges. While assault charges will typically apply if a person injures someone or threatens to do so, there are other ways that someone can cause a person to fear for the safety of themselves or their family members. Accusations that a person has acted this way could result in charges of stalking or harassment. In these cases, a knowledgeable criminal defense lawyer can help a person who has been accused determine their best options for defending against criminal charges.
The attorneys of Morales Law Office, Attorneys at Law, PLLC. have over 50 combined years of experience representing those who are facing criminal charges. We know the difficulties that accusations of stalking can cause to your life and your family relationships, and we can help you determine the best defense strategy against these types of charges. We fight for your rights and work to help you protect your reputation and your freedom while minimizing the consequences that you may face.
Stalking and Harassment in Texas
A person can be charged with stalking if they engage in conduct that would cause a reasonable person to fear that they, a member of their family or household, or a person they are dating would suffer bodily injury or death. Stalking can also involve threats to a person's property or actions that cause a person to "feel harassed, annoyed, alarmed, abused, tormented, embarrassed, or offended."
Notably, stalking must be directed specifically at a person, and it must involve actions or conduct that occur on more than one occasion. In some cases, a person's actions may be considered harassment, which is a lesser charge, although harassment that causes a person to fear for the safety of themselves or their loved ones may result in stalking charges. Harassment can include communicating with someone in a way that is considered obscene, making threats against a person or their family members or property, repeatedly calling someone on the phone or sending them messages through email or social media, or making a false report that a person's loved one has been injured or killed.
In Texas, stalking is considered a third-degree felony, and it can be punished by up to $10,000 in fines and 2-10 years in jail. A second stalking conviction, including in cases where a person had previously been convicted of a stalking offense in another state, is considered a second-degree felony that can be punished by up to $10,000 in fines and 2-20 years in jail. Harassment is a Class B misdemeanor, which can be punished by up to $2,000 in fines and up to 180 days in prison. If a person is convicted of harassment a second time, if they are convicted of harassment after they previously violated a restraining order, or if a person allegedly committed harassment against a child under the age of 18 while intending to cause the victim to commit suicide, this is a Class A misdemeanor that can be punished by up to $4,000 in fines and up to one year in prison.
Contact a Travis County or Midland County Stalking Defense Lawyer
Accusations of stalking or harassment can lead to multiple types of consequences, even if you are not convicted on these charges. If your accuser has taken out a restraining order against you, this could affect your relationship with your children or other family members, and allegations and criminal charges can damage your reputation and affect your career. At Morales Law Office, Attorneys at Law, PLLC., we can help you defend against these types of accusations, and we will fight to protect your rights and your reputation. Contact us by calling 512-474-2222 or 432-570-1499 to arrange a free consultation and learn more about how we can help with your case. We assist with criminal cases in Travis County, Hays County, Austin, Midland, Midland County, Williamson County, and Georgetown. Hablamos Español.