Austin Office | Midland Office | Georgetown Office
Free Consultations

512-474-2222
Contact Our Firm
NOTE: Fields with a
*
indicate a required field.
How would you prefer to be contacted?
E-Mail
Phone
No Preference
Briefly describe your legal issue.
*
The use of the Internet or this form for communication with the firm or any individual member of the firm does not establish an attorney-client relationship. Confidential or time-sensitive information should not be sent through this form.
I have read and understand the Disclaimer and Privacy Policy.

Austin, Texas Weapons Charges Defense Lawyers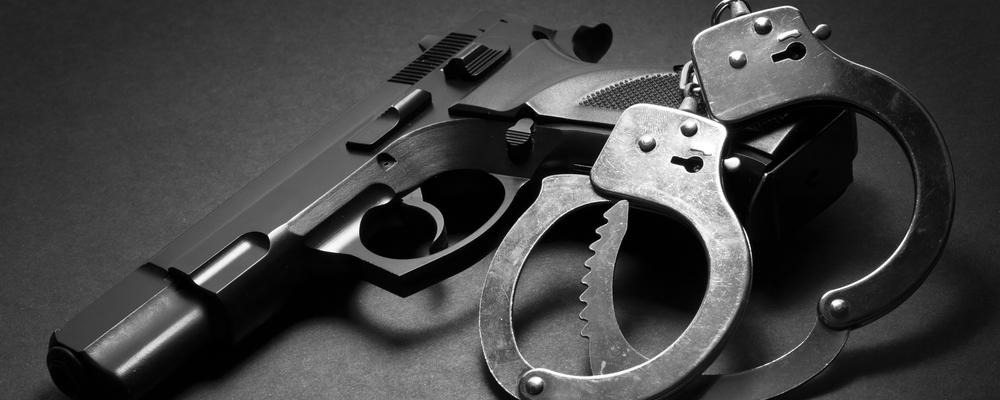 Law Firm in Travis County for Firearms and License Violations
In the minds of many people, the state of Texas seems to maintain very permissive firearms laws compared to those in other American states. While there may be some truth to such a belief, Texas prosecutors and judges take weapons-related charges quite seriously. If you are convicted of any type of gun charge, you could face serious criminal penalties and other consequences that could follow you for the rest of your life. Additionally, if you are alleged to have carried or used a weapon while committing a separate offense, you are likely to face elevated charges and increasingly severe penalties.
If you have been charged with the unlawful possession or use of a firearm, or your charges for another offense have been elevated due to the alleged use of a weapon, you need a law firm that will fight to protect your rights and your future. At Morales Law Office, Attorneys at Law, PLLC., our attorneys have more than 50 years of combined criminal law experience, and we have successfully handled many weapons charges cases in our firm's history. We have the knowledge, skills, and resources to help you defend against weapons-related charges at both the state and federal levels. Our goal is to help you avoid a conviction so that the damage to your life can be minimized.
Defense Lawyers in Texas Protecting Your Second Amendment Rights
The "right of the people to keep and bear arms" is guaranteed by the Second Amendment to the United States Constitution. Despite debates that have been ongoing for many decades, legislators and courts across the nation have largely determined that a person may possess and carry weapons, including firearms, with restrictions that vary from state to state.
In order to carry a handgun legally in Texas, you are required to have a License to Carry a Handgun (LTC), which can be obtained from the Texas Department of Public Safety. You may also carry a gun legally if you have a recognized permit from a different state. With your LTC, you are permitted to concealed carry or open carry, although firearms remain prohibited in certain establishments and areas.
At Morales Law Office, Attorneys at Law, PLLC., we realize that firearms and other weapons can be extremely dangerous. However, we also realize that the overwhelming majority of firearm owners in Texas are law-abiding individuals who have no intent to cause any trouble. In many cases, weapons violations are caused by careless oversights rather than intentional criminal acts. For example, you could be charged with illegal possession of a firearm for forgetting that you are not allowed to carry a weapon at a public sporting event or a bar. No matter how the charges may have come up, our attorneys will work with you in exploring your options for an effective defense.
Beyond the laws that address the licensing and carrying of firearms, Texas also limits the possession and use of other kinds of weapons. Our team is equipped to help you defend against charges that you knowingly possessed, manufactured, transported, sold, or repaired:
Grenades, mines, or other explosive weapons
Fully automatic firearms (machine guns)
Short-barreled firearms such as a "sawed-off" shotgun
Zip guns
Weapons or devices designed to dispense chemicals
Armor-piercing bullets and ammunition
Silencers for firearms
Castle Doctrine and Stand Your Ground Laws
In the state of Texas, many weapons-related cases hinge on the rights afforded by Texas law about protecting yourself, your family, other people, and your home. Texas law, for example, provides that it may be reasonable and justified to use deadly force to defend yourself and your family during an unlawful invasion of your residence, vehicle, or workplace. Known as the "Castle Doctrine," this principle may provide an affirmative defense for causing injury or death by means of a firearm. Similarly, the state's "stand your ground" laws give you the right to use deadly force when necessary to defend yourself or someone else without obligating you to attempt to escape first.
If a frightening situation forced you to take definitive action that caused the injury or death of an individual who meant to cause you harm, we are ready to fight for you. Our team understands that cases such as these can be extremely complicated, controversial, and stressful. We pledge to do everything possible to protect your rights and long-term best interests.
Schedule a Free Consultation
If you are facing any kind of weapons-related charges, it is important to seek qualified legal help immediately. Contact our office to schedule your free consultation. Call Morales Law Office, Attorneys at Law, PLLC. at 512-474-2222 or 432-570-1499 today. Our phones are answered 24 hours a day, 7 days a week as part of our commitment to you. We represent clients in Austin, Odessa, Midland, Georgetown, Travis County, Ector County, Williamson County, Hays County, Midland County, and the neighboring communities. Hablamos Español.