Austin Office | Midland Office | Georgetown Office
Free Consultations

512-474-2222
Contact Our Firm
NOTE: Fields with a
*
indicate a required field.
How would you prefer to be contacted?
E-Mail
Phone
No Preference
Briefly describe your legal issue.
*
The use of the Internet or this form for communication with the firm or any individual member of the firm does not establish an attorney-client relationship. Confidential or time-sensitive information should not be sent through this form.
I have read and understand the Disclaimer and Privacy Policy.

Midland County, Texas Oil Field Injury Attorneys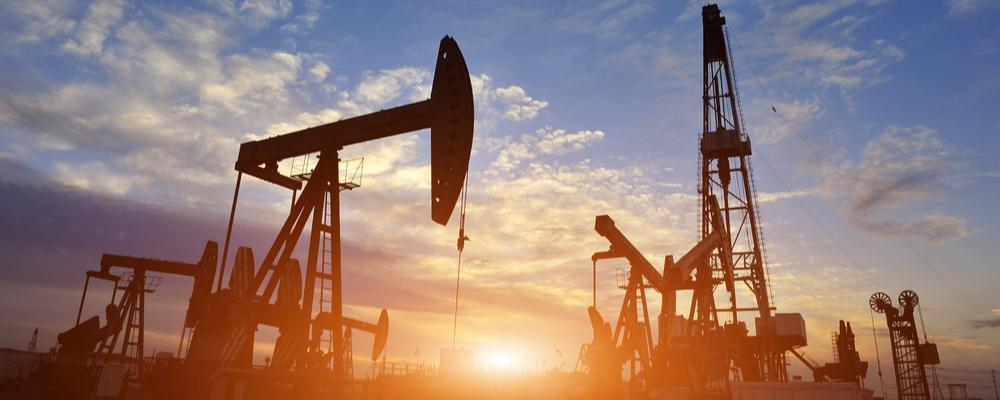 Lawyers in Midland and Odessa for Victims of Oil Industry Accidents
Over the last several decades, the United States has emerged as one of the world's leading oil producers. A significant percentage of American oil production occurs here in Texas, and thousands of Texans earn their living in the state's oil fields and offshore facilities. Unfortunately, the working conditions within the oil industry can be extremely dangerous, and many oil field workers are injured every year.
At the Austin-based Morales Law Office, Attorneys at Law, PLLC., we have tremendous respect for oil field workers, and we recognize the challenges and hazards they face every day. If you are an oil industry worker who has been injured in any type of worksite accident, our lawyers are here to help. We have more than 50 years of personal injury experience, and we have assisted many injured oil field workers in recovering compensation for their injuries. Our team knows what it takes to get results, and we are ready to put our proven approach to work for you and your family.
Types of Oil Field Injuries We Handle
In order to maximize profits, oil companies often keep their drilling sites, refineries, and production facilities operating around the clock. It is common for an oil industry worksite to be packed with workers, heavy equipment, large trucks, and many other moving parts, all of which could create occupational hazards.
At our firm, we have the experience, legal knowledge, and resources to help you recover compensation for injuries caused by:
Traffic accidents: According to the Occupational Safety and Health Administration (OSHA), car and truck accidents are among the leading causes of work-related injuries for gas and oil industry workers. Such accidents often occur while equipment and workers are being transported to remote worksites.
Heavy machinery and equipment: Oil field workers spend much of their day working on or around many types of machinery and industrial equipment, including derricks, cranes, wellhead equipment, forklifts, and high-pressure oil lines. Getting struck by or caught between pieces of equipment can cause serious injuries or death.
Fires and explosions: There is an ever-present danger of explosions in and around oil fields and other petroleum facilities. Flammable gases and vapors can ignite easily due to sparks from welding or cutting tools, hot surfaces, open flames, and even static electricity. Explosions and fires are also possible when pipes or lines burst.
Falls: Many oil field workers perform their duties on elevated surfaces, and falls from heights can cause devastating injuries. Slick surfaces can also lead to slip-and-fall accidents, while equipment and debris on or near walkways can cause trip-and-fall injuries.
Protecting the Rights of Victims of Oil Field Injuries
While some oil field injuries occur due to unusual or unforeseeable accidents, many such incidents are entirely preventable. When oil companies or contractors put profits above worker safety, they deserve to be held accountable for the injuries that occur as a result. At Morales Law Office, Attorneys at Law, PLLC., we are equipped to help you address the issues that led to your injuries. Whether you have suffered a traumatic brain injury, broken bones, neck injuries, or severe burns, we will work hard to get you the compensation you deserve. We can also help you recover damages for permanent physical scarring and the emotional effects caused by your injuries, including post-traumatic stress disorder.
Our attorneys will walk you through all of your available options for collecting compensation. We will ensure that you have the information and the guidance you need to make educated decisions about how to proceed with your case. When appropriate, we will negotiate with other attorneys and insurance companies to secure a favorable settlement, but we are fully prepared to protect your best interests at trial if necessary.
Call 432-570-1499 Today
If you or a loved one has been injured while working in a Texas oil field, contact our office for help. Call 432-570-1499 or 512-474-2222 to schedule a free, no-obligation consultation and evaluation of your case. As part of our commitment to our clients, our phones are answered 24 hours a day, 7 days a week. We represent injured victims in Midland County, Williamson County, Travis County, Hays County, Ector County, and throughout the surrounding region. Hablamos Español.