Austin Office | Midland Office | Georgetown Office
Free Consultations

512-474-2222
Contact Our Firm
NOTE: Fields with a
*
indicate a required field.
How would you prefer to be contacted?
E-Mail
Phone
No Preference
Briefly describe your legal issue.
*
The use of the Internet or this form for communication with the firm or any individual member of the firm does not establish an attorney-client relationship. Confidential or time-sensitive information should not be sent through this form.
I have read and understand the Disclaimer and Privacy Policy.

Austin, TX Injury Attorneys for Rear-End Collisions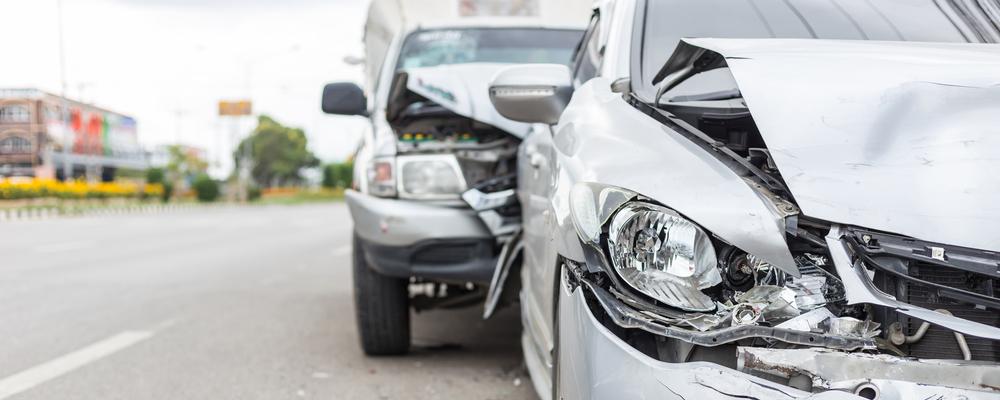 Lawyers in Travis County Serving Victims of Rear-Impact Car Accidents
According to the National Transportation Safety Board (NTSB), at least 1.7 million rear-end collisions occur on American roadways every year. Rear-impact crashes are linked to about 1,700 deaths and half a million injuries annually. These numbers mean that, on average, four people are killed and 1,400 more are injured in rear-end collisions every single day in the United States.
At Morales Law Office, Attorneys at Law, PLLC., in Austin, Texas, our skilled car accident attorneys recognize the dangers of rear-end collisions. Since opening our doors in 1996, we have been helping injured victims recover compensation, including many who were hurt in rear-impact crashes. With more than 50 years of combined experience, our team has the background, knowledge, and resources to help you seek the damages you need to move on with your life.
Liability for Rear-End Auto Accidents in Midland and Odessa
In most cases involving a rear-end crash, the driver who struck the rear of another vehicle is considered to be at fault and is liable for causing the accident. Such liability often remains even if the first vehicle stopped or slowed suddenly. Basic rules of the road require that a driver be able to stop safely if a car or truck ahead slows or stops for any reason. If the trailing driver cannot stop in time to avoid a collision, there is a good chance that he or she was not driving safely. Rear-end accidents are often the result of driver distraction, and many such crashes have been linked with cell phone use while driving.
Sometimes, however, chain-reaction accidents can make the question of liability more difficult. If a driver, for example, rear-ends a vehicle at the end of a line of cars stopped at a red light, the struck vehicle may be pushed into the vehicle just ahead, and so on. Most chain-reaction crashes involve a number of rear-end impacts, and determining who is at fault may be challenging.
If liability for your injuries is in doubt, the attorneys at Morales Law Office, Attorneys at Law, PLLC. can help. We maintain a vast network of experts, including scientists, engineers, and others, who are trained to investigate the circumstances of your accident and determine exactly what happened. Our attorneys also work closely with medical and financial professionals to help us build the best possible case for recovering the compensation you need to start putting your life back together.
Trusted Ector County Personal Injury Attorneys
When you have been hurt in an accident, the attorney you choose can make a dramatic difference in the outcome of your case. At Morales Law Office, Attorneys at Law, PLLC., our commitment to you begins the moment you call us. We can be reached 24 hours a day, 7 days a week, and we will come to you. Our lawyers will meet with you at the accident scene, your hospital room, or anywhere else that is convenient so that we can get started right away. While we investigate your accident, we can coordinate your medical care and provide reliable advice at every stage of your recovery.
Our attorneys are experienced, thorough, knowledgeable professionals who possess the skills to get results. We will not be tricked or intimidated by insurance companies, and we will not pressure you to accept a settlement that fails to meet your needs. Our lawyers are committed to protecting your rights and best interests, and we are fully prepared to go to trial to do so.
Call 512-474-2222 or 432-570-1499 for a Free Consultation
If you or someone you love has been injured in a rear-end collision, contact our office to speak with one of our experienced car accident attorneys. Call 512-474-2222 or 432-570-1499 for a free, no-obligation consultation and case evaluation today. Our firm serves clients in Austin, Midland, Odessa, Georgetown, Travis County, Midland County, Williamson County, Ector County, Hays County, and the surrounding areas. Hablamos Español.