Austin Office | Midland Office | Georgetown Office
Free Consultations

512-474-2222
Contact Our Firm
NOTE: Fields with a
*
indicate a required field.
How would you prefer to be contacted?
E-Mail
Phone
No Preference
Briefly describe your legal issue.
*
The use of the Internet or this form for communication with the firm or any individual member of the firm does not establish an attorney-client relationship. Confidential or time-sensitive information should not be sent through this form.
I have read and understand the Disclaimer and Privacy Policy.

Austin, Texas Slip, Trip, and Fall Injury Attorneys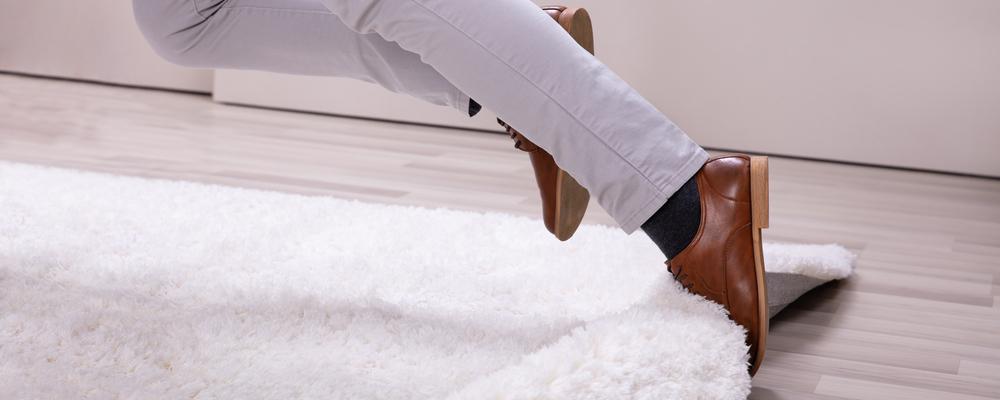 Lawyers For Those Injured in Fall Accidents in Travis, Williamson, and Midland Counties
Falling down is an inconvenient part of life. Just about everyone alive has slipped or tripped and fallen at least a few times. Realistically, most falls of this nature are minor and result in little more than embarrassment or a small bruise. Sometimes, however, a slip and fall can be much more serious, and severe injuries may result.
If you have been hurt in a slip and fall on someone else's property, you could be facing a long road toward physical and financial recovery. Slip and fall injuries can lead to many months of necessary medical care, time away from work, and sometimes a permanent impact on your life. The good news is that you do not need to face such challenges alone. At Morales Law Office, Attorneys at Law, PLLC., in Austin, Texas, our skilled personal injury lawyers have been helping slip and fall victims since we opened our doors in 1996. With our experience and background, we are equipped to help you pursue the full compensation you deserve for the injuries you have suffered.
Midland County Counsel for Slip and Fall Injuries
Every year, approximately 8 million American men, women, and children require emergency medical treatment for injuries related to falls. Slips and trips account for more than one million of these falls in an average year. Slip and fall accidents are also among the most common types of workplace injuries, especially among older workers. Our team understands the challenges you may be facing after being injured in a slip and fall accident, and we will fight to protect your rights.
Slip and fall accidents and trip and fall accidents are largely preventable and may be caused by dangerous conditions such as:
Spilled liquids and wet floors without proper warning signs
Missing and broken floor tiles
Raised carpet seams
Damaged stairs and missing railings
Uneven pavement
Inadequate lighting and security
While most slip and fall accidents outside of the home happen on commercial property, such as retail outlets, grocery stores, and office buildings, such accidents can occur virtually anywhere. Homeowners, business owners, and even government agencies may all be held responsible for injuries sustained by guests on their property.
Collecting Compensation in Georgetown and Odessa
At Morales Law Office, Attorneys at Law, PLLC., we provide aggressive, responsible representation to slip and fall accident victims of all types. Our team is available 24 hours a day, and we will meet with you at your home, hospital room, or anywhere else that is convenient for you. When you become our client, your priorities become our priorities. We offer skilled counsel and the insight of more than 50 years of combined legal experience, but ultimately, you remain in control of your case.
Proving liability in a slip and fall case is not always easy, but doing so is necessary for recovering financial damages. With our help, you must show that the property owner knew or should have known about a dangerous condition on the property and did not adequately address the hazard. The details of your case will depend on the nature of the property in question, why you were on the property, and other considerations, so no two cases are exactly alike. We will conduct a thorough investigation of your accident so that we are fully prepared for the road ahead. Our team is not afraid of international corporations or large insurance companies, so we will not pressure you into accepting a substandard settlement offer. Instead, we will aggressively advocate on your behalf in negotiations and at trial as we seek maximum compensation on your behalf.
Get the Help You Need Today
To learn more about our firm and how we can help you after a slip and fall accident, contact our office. Call 512-474-2222 or 432-570-1499 and schedule a free, no-obligation consultation today. You can reach our firm 24 hours a day, 7 days a week. Our lawyers represent slip and fall victims in Austin, Midland, Odessa, Georgetown, Travis County, Williamson County, Midland County, Ector County, Hays County, and the neighboring communities. Hablamos Español.