Austin Office | Midland Office | Georgetown Office
Free Consultations

512-474-2222
Contact Our Firm
NOTE: Fields with a
*
indicate a required field.
How would you prefer to be contacted?
E-Mail
Phone
No Preference
Briefly describe your legal issue.
*
The use of the Internet or this form for communication with the firm or any individual member of the firm does not establish an attorney-client relationship. Confidential or time-sensitive information should not be sent through this form.
I have read and understand the Disclaimer and Privacy Policy.

What to Do if You Are Accused of a Sexual Offense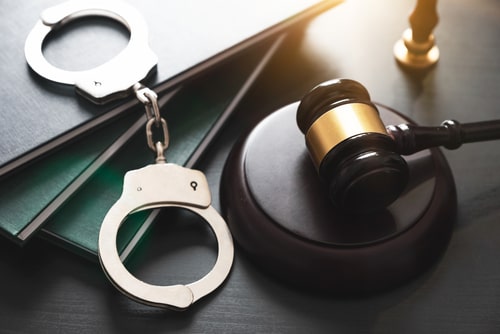 Of all the criminal charges in the Texas criminal justice system, sex crimes are among the most serious. In addition to eliciting a strong response from the general public, these charges are likely to have a significant impact on your career and as well as your personal relationships. Being charged with a sexual offense can also jeopardize your parental rights. In these situations, it is important to take the steps necessary to protect yourself. The following steps can be critical to the final outcome of your case.
Steps to Take when Facing Sex Crime Charges
There are a variety of different types of sex crimes listed under the Texas criminal law statutes. These can range from stalking and sexual harassment, to engaging in illicit and illegal conduct online, all the way up to charges of rape and sexual assault. In any of these situations, it is important to take the following steps to protect yourself:
1. Avoid additional contact with the alleged victim.
While you may consider the charges against you as being overstated or due to a grudge, a misunderstanding, or a case of mistaken identity, do not attempt to contact the alleged victim or anyone who is making accusations against you. Arguing over the situation or attempting to reason with them will likely backfire and could end up resulting in a restraining order and additional criminal charges.
2. Avoid discussing the matter or commenting on it via social media.
While you may be inclined to want to talk about the situation with friends or to broadcast what you consider an injustice over social media, resist the urge to do so. Along with making you look bad or even guilty, anything you say can and will be used against you. To play it safe, it is best to disable all online accounts until your case is resolved.
3. Make a list of people to testify on your behalf.
Make a list of all friends, family members, coworkers, and associates in the community that may be willing to testify on your behalf regarding the situation and your good character. Do not approach these people yet but get an idea of those who will likely be on your side and willing to defend your reputation.
4. Realize the serious nature of these crimes.
Sex crimes charges are a very serious matter. In addition to jeopardizing your family life and career, they could result in fines, potential jail time, and having your name placed on the sex offender list. Texas sentencing guidelines have gotten increasingly harsh over the years, and even a first offense or a minor infraction will follow you the rest of your life.
Contact a Midland Defense Attorney
The best criminal defense begins early in your case, especially when dealing with sexual offense charges. You need a tough, aggressive attorney experienced in this area of law. Call Morales Law Office, Attorneys at Law, PLLC. at 512-474-2222 to schedule a free consultation with a skilled Austin, TX sex crimes attorney.
Source:
https://statutes.capitol.texas.gov/docs/pe/htm/pe.21.htm