Austin Office | Midland Office | Georgetown Office
Free Consultations

512-474-2222
Contact Our Firm
NOTE: Fields with a
*
indicate a required field.
How would you prefer to be contacted?
E-Mail
Phone
No Preference
Briefly describe your legal issue.
*
The use of the Internet or this form for communication with the firm or any individual member of the firm does not establish an attorney-client relationship. Confidential or time-sensitive information should not be sent through this form.
I have read and understand the Disclaimer and Privacy Policy.

DOJ Investigating Five Texas Juvenile Facilities Over Horrific Allegations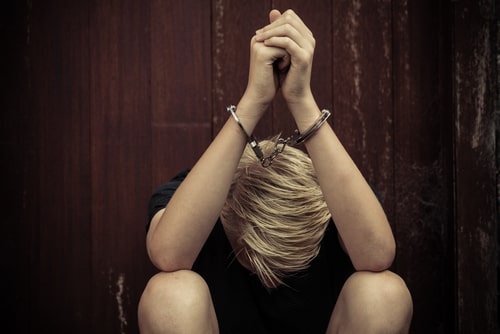 Under the Texas criminal justice system, when a minor has committed criminal offenses, jurisdiction falls under Texas Juvenile Justice Department (TJJD). The goal of the TJJD is to protect both the child's interest and keep communities safe. Although the hope is to keep the child from being sent to a juvenile detention facility, there are many cases where the TJJD judge does sentence a juvenile offender to a detention facility.
Recently, the U.S. Justice Department (DOJ) announced that it is initiating an investigation into five facilities over allegations of physical violence, sexual abuse, and other mistreatment of minors being held at these locations.
Investigation Launched
According to the statement issued by the DOJ, the allegations came to the department's attention through new reports, public documents, and social media posts. There was also information that came from people who work in the Texas prison systems relaying accounts of neglect of mentally ill detainees, sexual abuse, and horrific physical violence.
The DOJ has also become aware of the arrests of almost a dozen staff members who have been arrested for the sexual abuse of the minors in their care, as well as other staff who engage in the sharing of pornography with minors in their care, and paying them drugs or cash to assault other detainees. The investigation will also examine the excessive use of isolation and chemical restraints against the juveniles at these facilities.
Some of the most disturbing allegations cited in the DOJ's announcement included:
Excessive force on children, including choking children to the point of unconsciousness, kicking, and body slamming.

An incident where a child was pepper sprayed, placed in handcuffs, shackles, belly chain, and spit mask and then body slammed onto a bed.
The five facilities named in the investigation announcement are the Evins Regional Juvenile State School, Gainesville State School, Giddings State School, the Midland District Location, and the Ron Jackson State Juvenile Correctional Complex. There are currently almost 700 minors who are being held at these five centers.
Contact a Midland, TX Defense Lawyer
Studies have shown that minors who become involved in the Texas criminal justice system will often suffer serious consequences as adults, including committing future crimes, failing to obtain an education, and low-income potential.
If your child has been arrested for a crime, you need a skilled Austin, TX juvenile justice attorney advocating for your child and ensuring their rights are fully protected. It is crucial to have an attorney who has experience in the Texas juvenile justice system to make sure your child does not get lost in the system. Call Morales Law Office, Attorneys at Law, PLLC. at 512-474-2222 to schedule a free consultation and find out how our firm can help.
Sources:
https://nij.ojp.gov/topics/articles/youth-justice-involvement-young-adult-offending
https://www.justice.gov/usao-edtx/pr/justice-department-announces-investigation-conditions-five-juvenile-facilities-texas