Austin Office | Midland Office | Georgetown Office
Free Consultations

512-474-2222
Contact Our Firm
NOTE: Fields with a
*
indicate a required field.
How would you prefer to be contacted?
E-Mail
Phone
No Preference
Briefly describe your legal issue.
*
The use of the Internet or this form for communication with the firm or any individual member of the firm does not establish an attorney-client relationship. Confidential or time-sensitive information should not be sent through this form.
I have read and understand the Disclaimer and Privacy Policy.

What to Do and What Not to Do After Being Arrested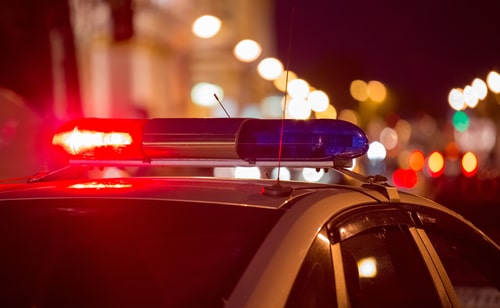 Being arrested is one of the most stressful and potentially dangerous situations a person can experience. In addition to legal consequences, a criminal conviction can also significantly impact your personal and professional life for many years to come. Knowing what to do and what not to do when being arrested can help minimize the risk of negative consequences. If you are ever charged with a crime, contact a criminal defense lawyer immediately to ensure your rights are safeguarded throughout your case.
What to Do When Being Arrested
Here are a few examples of what to do when being arrested:
Stay calm – Try to remain as calm and composed as possible during the arrest.

Remain silent –The fifth amendment, the right to remain silent, is there for a reason. Exercise this right.

Request an attorney – As soon as you are able contact a lawyer you trust. Experienced criminal defense attorneys can provide valuable legal guidance and help ensure your constitutional rights are protected.

Comply with the police – Do what you are instructed to do. For example, if the police officer asks to see your hands in order to restrain you with handcuffs, put forth your hands and allow it to happen.

Record the details – Make a mental note of the details surrounding the arrest, the names of the officers involved, and any other relevant information. This can be useful information for your defense.
What Not to Do When Being Arrested
Here are a few examples of what not to do when being arrested, including:
Do not give statements – Do not make any statements, whether oral or written to the police or anyone else without the advice and consent of legal counsel. Do not speak with the police. Many people who get arrested begin blurting out their side of the story regarding whatever happened. Do not make this mistake. It is essential to understand that the police will happily use anything you say against you at a later date in court.

Do not destroy evidence – Destroying or attempting to tamper with evidence can lead to additional charges. Moreover, do not attempt to hide or destroy any evidence related to the case.

Do not resist arrest - This will only increase the likelihood of physical violence and can result in additional charges.

Do not consent to searches – Unless law enforcement has a search warrant, do not consent to any searches of your person, car, or home. Refusing consent for any requests is another fundamental aspect of your constitutional privileges.
Contact an Austin, TX Criminal Defense Attorney
By adhering to these principles, you can help to protect your legal rights while being arrested. Remember, the key to minimizing legal consequences and costs after an arrest is to consult with an experienced criminal defense attorney. Contact the astute Midland Texas criminal defense lawyers with Morales Law Office, Attorneys at Law, PLLC. for more information. Call 512-474-2222 for a free consultation.
Source:
https://www.aclu.org/know-your-rights/stopped-by-police#:~:text=What%20to%20do%20if%20you,any%20decisions%20without%20a%20lawyer.