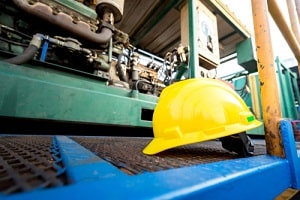 Texas is a state known for oil, as dramatized in the popular TV show Dallas from the 1980s. A large percentage of the United States oil production takes place in the Lone Star state, and many Texans earn their living in oil fields and offshore facilities. Due to the nature of the industry, the job duties are unique and also carry a certain amount of risk. For example, workers may be operating heavy equipment and exposed to dangerous substances in addition to the outdoor elements. Accidents in the gas and oil industry can result in serious and even life-threatening injuries. If you or your loved one was hurt while working in this type of occupation, you may be entitled to compensation for your damages.
Common Injuries in the Gas and Oil Industry
Although there is significant risk of fires or explosions because of the flammable materials in the gas and oil industry, there are other injuries that can occur to those out in the field. Here are a few of the most common types of injuries incurred on an oil field site:
...