Austin Office | Midland Office | Georgetown Office
Free Consultations

512-474-2222
Contact Our Firm
NOTE: Fields with a
*
indicate a required field.
How would you prefer to be contacted?
E-Mail
Phone
No Preference
Briefly describe your legal issue.
*
The use of the Internet or this form for communication with the firm or any individual member of the firm does not establish an attorney-client relationship. Confidential or time-sensitive information should not be sent through this form.
I have read and understand the Disclaimer and Privacy Policy.

Can I Pursue Compensation for Oil Field Injuries in Texas?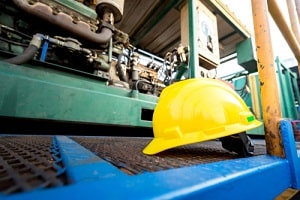 Texas is a state known for oil, as dramatized in the popular TV show Dallas from the 1980s. A large percentage of the United States oil production takes place in the Lone Star state, and many Texans earn their living in oil fields and offshore facilities. Due to the nature of the industry, the job duties are unique and also carry a certain amount of risk. For example, workers may be operating heavy equipment and exposed to dangerous substances in addition to the outdoor elements. Accidents in the gas and oil industry can result in serious and even life-threatening injuries. If you or your loved one was hurt while working in this type of occupation, you may be entitled to compensation for your damages.
Common Injuries in the Gas and Oil Industry
Although there is significant risk of fires or explosions because of the flammable materials in the gas and oil industry, there are other injuries that can occur to those out in the field. Here are a few of the most common types of injuries incurred on an oil field site:
Skin burns from toxic and hot chemicals.

Electrocution from an explosion.

Broken, fractured bones or spinal cord damage (paralysis) due to falling from scaffolding or towers.

Sprains or strains from slipping and falling on slick surfaces.

Head trauma if heavy objects or parts fall on top of you.

Severed limbs if your arm, hand, or leg gets caught in a machine with moving parts.

Blindness if sharp welding tools penetrate your eyes.

Concussion or lacerations from a vehicle or truck crash when traveling to remote work sites.
Recovering Damages for Your Losses
As with any accident injury, it is important to seek immediate medical attention. This can lead to hospitalization, surgery, and physical therapy or long-term assistive care depending on the circumstances. Medical bills can quickly add up, causing a financial hardship for you and your family. In addition, if your injuries are severe, you may not be able to return to work for an extended period of time, resulting in lost income. Workers' compensation benefits may provide some financial relief, but ongoing costs related to an injury may warrant a personal injury claim. Be sure to keep copies of all medical records and bills to increase your chance of obtaining a positive outcome for your case. Some accidents are entirely preventable, and when oil companies or contractors do not take the proper safety measures, they may be held liable for any injuries that occur as a result of their negligent actions.
Contact a Travis County Personal Injury Attorney
An injury suffered while working in the oil field industry can be devastating to the person injured as well as his or her family. At Morales Law Office, Attorneys at Law, PLLC, we have more than 50 years of personal injury experience, and we will put our skills and knowledge to work for you. Our dedicated Austin, Texas personal injury lawyers understand the complex nature of pursuing compensation for an oil field injury. To schedule a free consultation, call us today at 512-474-2222.
Sources:
https://statutes.capitol.texas.gov/Docs/CP/htm/CP.127.htm
https://www.tdi.texas.gov/pubs/videoresource/injillprevgd.pdf