Austin Office | Midland Office | Georgetown Office
Free Consultations

512-474-2222
Contact Our Firm
NOTE: Fields with a
*
indicate a required field.
How would you prefer to be contacted?
E-Mail
Phone
No Preference
Briefly describe your legal issue.
*
The use of the Internet or this form for communication with the firm or any individual member of the firm does not establish an attorney-client relationship. Confidential or time-sensitive information should not be sent through this form.
I have read and understand the Disclaimer and Privacy Policy.

Negligent Hiring Practices Can Lead to Preventable Truck Accidents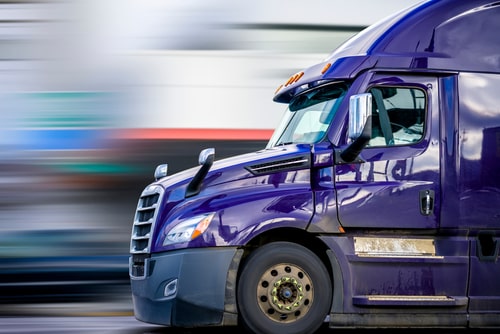 Being a commercial truck driver is not an easy job. Drivers are required to operate massive vehicles in all different types of weather and road conditions. They are asked to work unpredictable schedules, and often drive for very long stretches of time. Commercial trucking companies have a duty to ensure that their drivers are capable of safely doing this demanding job.
Negligent hiring and training practices can lead to unqualified drivers behind the wheel of 18-wheelers and other large trucks. In some cases, the consequences of this negligence lead to catastrophic truck accidents.
Examples of Negligence When Hiring and Training Commercial Truck Drivers
When hiring and training drivers, trucking companies should exercise due diligence and make sure they are only hiring qualified individuals. Unfortunately, this does not always happen. Some common examples of negligent hiring and training practices include:
Failing to thoroughly screen potential employees for any physical or mental conditions that could affect their ability to operate a commercial truck safely.

Failing to provide drivers with adequate training in safety protocols and laws

Hiring drivers with a history of drunk driving or other traffic violations without properly evaluating their ability to safely operate a truck.

Failing to ensure that drivers are updated on the latest safety regulations and procedures.
Truck Accident Injury Claims
If a trucking company's failure to perform due diligence in the hiring or training process causes a commercial truck crash, the victims of the crash may have grounds for a personal injury claim. A personal injury claim can help those injured in truck accidents to recover compensation for their medical bills, vehicle damage, lost income, and other damages.
If a truck accident is fatal, the deceased person's surviving family can pursue a wrongful death claim against the negligent trucking company. This may provide a sense of justice as well financial compensation for expenses such as medical and funeral bills.
Contact our Austin Semi-Truck Wreck Lawyers
Trucking companies must ensure that their drivers are up to the challenging task of operating a large commercial truck safely. Unfortunately, shortcuts in the hiring process can lead to unqualified drivers being out on the road.
If you were injured or a loved one was killed in an accident involving a commercial truck, contact Morales Law Office, Attorneys at Law, PLLC. to talk about your legal options. You may be entitled to financial compensation for your losses.
Our Midland Texas personal injury attorneys have what it takes to build a robust case against a negligent trucking company. We are committed to holding negligent carriers accountable and standing up for the rights of truck accident victims. Call 512-474-2222 for a free consultation.
Source:
https://csa.fmcsa.dot.gov/safetyplanner/MyFiles/Sections.aspx?ch=23&sec=66