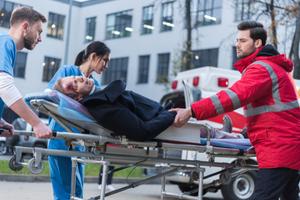 Everyone who is on the road or drives a vehicle has a responsibility to operate that vehicle in a safe manner. When a person does not drive in a safe manner, they endanger themselves and everyone else on the road. Driving while intoxicated (DWI) is highly irresponsible and can end up being extremely dangerous. According to the National Highway Traffic Safety Administration (NHTSA), there were more than 10,000 people who died from a motor vehicle accident involving a drunk driver, and many more injured. These accidents are typically severe and can result in serious injuries to those who were involved. If you have been in an accident with a driver who was intoxicated, you may be able to claim compensation for your injuries and losses.
What is Negligence in a Drunk Driving Accident?
The key to successfully claiming any sort of compensation after a drunk driving accident is proving that the other driver was negligent. In Texas, recovering compensation requires proof of "gross negligence," which is defined as an action or failure to act that involves an "extreme degree of risk," when considering the potential consequences and severity of harm to others. Gross negligence can also refer to an action or failure to act when the person has awareness of the risk involved, yet continues the action or failure to act, knowing it will interfere with the rights, safety, and/or wellbeing of others.
Typically proving negligence in a drunk driving accident is fairly easy. A person driving or operating a vehicle while they are intoxicated is committing gross negligence, as they could not operate the vehicle safely in the state they were in.
...