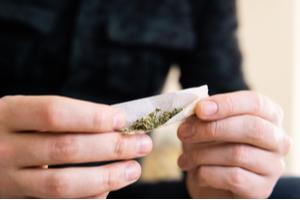 Even though the use of marijuana has become more accepted in many parts of the United States, it is still considered to be an illegal drug in many locations. Texas is the largest state that still treats marijuana as an illegal controlled substance, and residents of the state who are found in possession of marijuana could potentially be charged with drug crimes, including simple possession charges or more serious offenses related to manufacturing or distributing marijuana.
Will Texas' Marijuana Laws Change in the Future?
A recent poll showed that a significant majority of Texans support the legalization of marijuana. Overall, 83 percent of people in the state are in favor of legalizing the drug for medical use. People are less in favor of the legalization of recreational marijuana, but 60 percent of the state's residents are in favor of doing so. However, despite public support, Governor Greg Abbott and other lawmakers have stated that they believe recreational marijuana should remain illegal, although they have made an effort to expand its availability for medical purposes.
The possession and use of marijuana continues to be an issue due to the legalization of the drug in other states. Most recently, New Mexico has allowed the recreational use of marijuana, and this may lead people to travel to that state, purchase marijuana, and bring it back to Texas. Law enforcement officials have warned against this practice, stating that they will continue to enforce Texas' drug laws and prosecute those who are found in possession of marijuana.
...