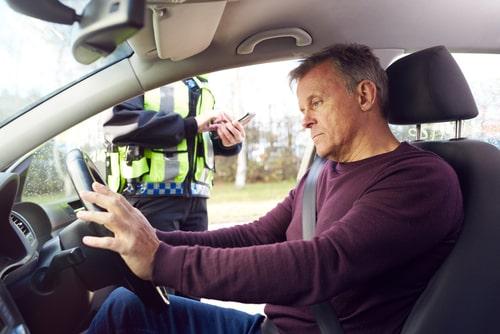 Many police cruisers are now equipped with next-generation high-intensity lights, including LED strobes and windshield column floodlights. While these lights are great for visibility on the scene of a traffic stop, are they actually having an effect on the accuracy of DWI field sobriety tests? How does this equipment affect DWI field tests?
High-intensity lights are also now in the hands of officers who once had to rely on underpowered hand-held flashlights to illuminate a dark parking lot or street corner. The new lights are not only brighter, but they are also important tools when subduing a suspect. These devices are designed to disorient and temporarily blind suspects, mainly because of the light beam's intensity. One field officer compared the impact of strobe lights to the disabling capability of a Taser or a quick kick in the groin. These devices are also designed to disrupt a person's peripheral vision, which may have an impact on depth perception.
According to manufacturers and users, the currently available advanced flashlights cannot cause permanent blindness or other related problems.
...