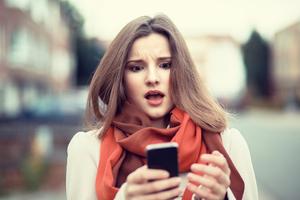 Originally published: August 24, 2020 -- Updated: June 14, 2022
Update: In addition to the law described below, which makes it illegal to send unsolicited and unwanted photos to someone else online, people should also be aware that it is illegal to post intimate pictures or videos of others online without their consent. This is commonly known as "revenge porn," and violating this law is considered a sex crime in Texas.
The applicable law specifically prohibits the unlawful disclosure or promotion of intimate visual material. Applicable materials may include photos, videos, or other depictions of a person's intimate parts being exposed or engaging in sexual conduct, and these materials must have been obtained with the expectation that they would remain private. If the disclosure of these materials, such as by posting them online, would reveal the person's identity and cause them to suffer harm, the person who shared the images or videos may be charged with a crime. It is also a crime to threaten to share these types of materials in order to obtain benefits from another person.
...